A smarter, quicker way to predict battery service life
S. Himmelstein | May 13, 2022
The time needed to determine battery lifetime just became shorter. Instead of investing days, weeks or even years to cycle a battery to the point of failure, a machine learning method devised at U.S. Argonne National Laboratory (ANL) generates accurate battery lifetime estimates with as few as one preliminary cycle.
Development of the method described in the Journal of Power Sources relied on experimental data gathered at ANL from a set of 300 batteries representing six different metal-oxide cathode chemistries, including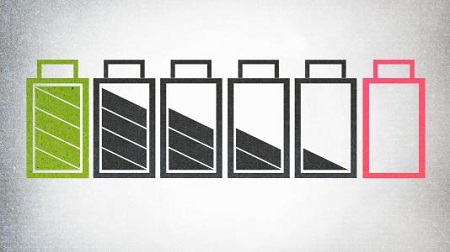 Machine learning models were used to generate predictions of battery cycle life for a range of different chemistries. Source: Shutterstock/Sealstep nickel-manganese-cobalt. The machine learning tool can enable scientists to accurately determine just how long different batteries will continue to cycle. A single machine learning model accurately predicted cycle life across cathodes.
"For every different kind of battery application, from cell phones to electric vehicles to grid storage, battery lifetime is of fundamental importance for every consumer," said ANL computational scientist Noah Paulson. ​"Having to cycle a battery thousands of times until it fails can take years; our method creates a kind of computational test kitchen where we can quickly establish how different batteries are going to perform."
The algorithm could accelerate the development and testing of battery materials and be of use in improving battery chemistries.