DOE to bolster US battery manufacturing and supply chains
S. Himmelstein | May 05, 2022
The U.S. Department of Energy (DOE) is allocating $3.1 billion in funding from President Biden's Bipartisan Infrastructure Law to strengthen domestic battery manufacturing and supply chains. Infrastructure investments are expected to support development of new, retrofitted and expanded commercial facilities as well as manufacturing demonstrations and battery recycling.
A separate $60 million will be directed to support second-life applications for batteries once used to power electric vehicles (EVs) and to accelerate deployment of new processes for recycling materials back into the battery supply chain. Both funding opportunities are key components of the Administration's supply chain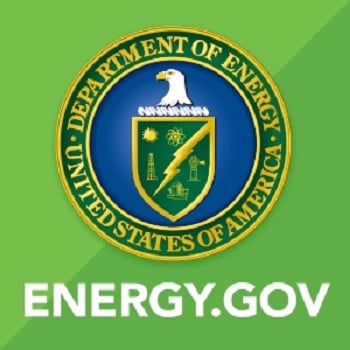 strategy to buttress U.S. energy independence, reduce reliance on competing nations and support the President's goal to have EVs make up half of all vehicles sales by 2030.
As of the end of March 2022, more than 2.5 million plug-in EVs have been sold in the U.S. Battery costs have declined more than 90% since 2008, and together with energy density and performance gains pave the way for an accelerated transition to zero-emission vehicles. Sustainable domestic sourcing of lithium, cobalt and other critical materials used to make lithium-ion batteries will help prevent supply chain disruptions and accelerate battery production to meet domestic demand and support EV adoption.
The Battery Materials Processing and Battery Manufacturing and Electric Drive Vehicle Battery Recycling and Second Life Applications funding opportunities will help support growing EV and energy storage demands.