Video: Celebrate Cinco de Mayo by laser engraving wine tumblers
S. Himmelstein | April 29, 2022
Just in time to celebrate Cinco de Mayo (the annual May 5 holiday commemorating the anniversary of Mexico's victory over the French Empire at the Battle of Puebla in 1862), or to enjoy on any day that ends in a "y": a video tutorial and guide to laser-engraving wine tumblers.
In addition to wine tumblers, materials needed for this oenophile do-it-yourself project include cleaning solution, a magic eraser, a rotary accessory and an Epilog Laser system — a Fusion Pro 24 80 W is recommended.
Measure the tumblers and customize the desired artwork as necessary. Because there is a curve to the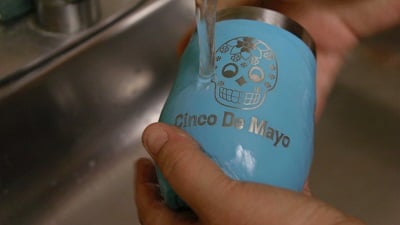 Source: Epilog Laser tumblers, it's best to size artwork so that it remains on the upper portion of the cup. This will ensure the laser doesn't go out of focus on the curve of the piece when engraving.
Before installing the rotary, be sure to lower the table enough to make room for it, then power off the machine. Place the rotary in the upper left corner of the table and plug it in before powering the laser back on. Next, place the tumblers on the rotary, level them, focus the table, close the lid and run the job.
When the creative process is complete, wipe any leftover residue from the surface of the tumblers using a cleaning solution, and then rinse them off with water.
¡Salud!