Enhanced safety and reliability with Emerson's new ASCO series angle seat valves
Diana Aoun | May 06, 2022
Emerson has expanded its range of angle seat valves with the new ASCO series 290D pressure operated piston valve. The latest addition to the ASCO series features a robust, modular design with a selection of valve bodies, actuator materials, functions, certifications and accessories for enhanced application versatility. Most notably, the new direct acting angle-body valve comes with fugitive emissions certification, an industrial grade electrical enclosure and safe actuator dismounting.
The series 290D has been specially designed with a highly reliable fluid control mechanism that delivers extremely safe shutdown. The valve also features the highest flow rate in its class as well as proportional control for accurate regulation, facilitating improved production efficiency. In addition, the new design reduces fugitive emissions and minimizes risks to workers and the environment.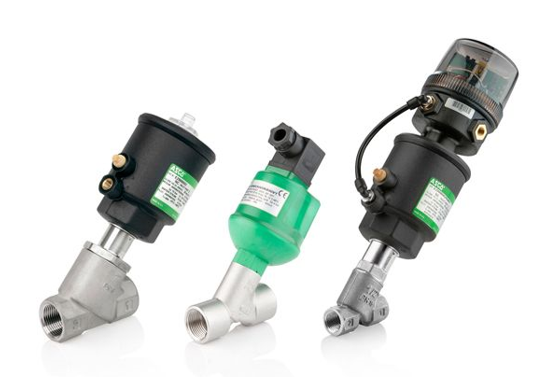 Source: Emerson
Despite having little-to-no maintenance requirements, the 290D boasts additional safety features such as safe actuator dismounting, which ensures maintenance workers are protected during potentially dangerous actuator dismantling procedures.
Integrated modularity enables the interchange of different actuators on the same valve body for on-site modification of the valve characteristics post assembly. Both IP66 and IP69K electrical enclosures are available for either indoor or outdoor use. The straight-through valve body design is available in bronze or stainless steel with many optional features including a visual or electrical position indicator or a stroke limiter.
The inherently rugged design of the new series 290D is built to withstand the demands of challenging operating environments and aggressive media, extending both the intervals between maintenance and valve service life. The 290D is suitable for a wide range of media, including aggressive fluids, steam, gas, vacuum and superheated water for various applications, including industrial, food and beverage and specialty chemicals.