How to select and size electric motors like a pro: Answers to 5 FAQs
Temitayo Oketola | May 03, 2022
Electric motors are fundamental components used in many industrial systems today. However, selecting the right motor for an application isn't as easy as it might seem.
Wrongly selecting (or sizing) an electric motor for an application causes several challenges for engineers and facility managers. For instance, an undersized motor will not handle the desired load or meet the application requirements. On the other hand, while an oversized motor will likely solve this load challenge, it will cost more to run.
This article presents answers to five frequently asked questions about sizing and selecting electric motors for an application. It will serve as a basic guide for designers or engineers looking to find the appropriate electric motor system to meet their application requirements.
What is the available input power source?
This is often the most overlooked question by engineers during an electric motor selection process. It is important to know the available input power source; after all, electric motors run on electricity.
By determining the input power source, engineers can easily quantify the current, voltage and frequency available for the electric motor. For instance, in the design of hospital or patient lifts that use standard electrical wall outlets as the input power source, engineers must limit the currents to 15 A to avoid overloading the electrical circuit.
What environment will the motor be used in?
Electric motors are typically designed to be used in a clean, dry and room temperature environment. However, suppose there is a need to select motors to be used in environments where there is a possibility of dust or water contamination. In that case, there are some industry standards that the designer must understand.
The Ingress Protection (IP) standard allows engineers to determine the capacity of an electric motor to resist the ingress of dust and water. IP ratings are usually specified using two digits, for example, IP 30. The first digit "3" indicates the level of protection against solid objects, while the second digit "0" indicates the level of protection against liquids. Table 1 presents ingress protection ratings for electric motors.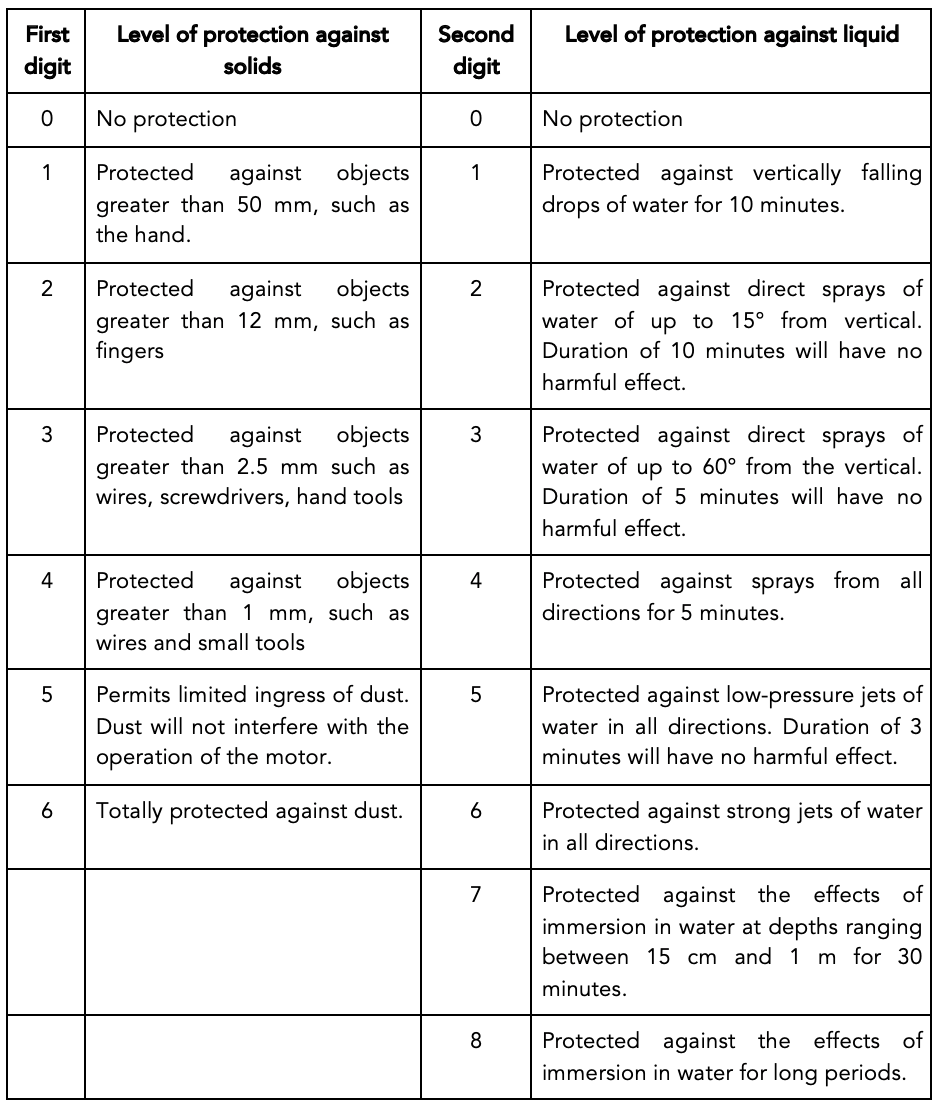 Table 1. Ingress Protection (IP) ratings for electric motors.
So, for example, an electric motor with an IP rating of IP 65 is dust-tight and can withstand low-pressure jets of water for a duration of 3 minutes.
Ambient temperature is another essential environmental factor that engineers must consider when specifying electric motors for an application. For instance, when engineers subject a motor to higher temperatures than it is designed to handle, it causes the motor windings (and insulation) to get hot. This affects the integrity of the system over time.
The UL rating allows engineers to determine the maximum temperature the electric motor winding can withstand at a continuous rating. Table 2 presents UL temperature classes for electric motor insulation systems. For example, an insulation class F means that the motor insulation system is designed not to exceed a temperature of 155° C.

Table 2. UL temperature classes for electric motor insulation systems.
What are the motor specifications?
Motor manufacturers typically specify their motor size and weight. This specification is very important as it allows designers to compare a particular motor's size and weight restrictions for their application. For example, some applications might require short and fat electric motors, while others might demand long motors. Besides, designers also want to ensure that the weight of the motor does not exceed the maximum allowable weight specified during the design process.
In addition, engineers want to consider the life of the motors. For example, an application that demands a motor to run for over 8,000 hours without maintenance will typically require a specially designed electric motor with high application life. In such a scenario, an ideal electric motor choice would be brushless motors.
What is the desired motor performance?
Electric motors are designed to convert electrical energy into mechanical energy (in the form of shaft rotation). And as one might guess, the performance of electric motors primarily depends on their achievable speed and torque.
The achievable speed is the rotational speed of the motor shaft at its rated voltage and horsepower. In contrast, torque describes the rotational force generated by the motor shaft, allowing it to work. It is essential to note that the electric motor speed and torque are not independent. Therefore, to choose the ideal motor and achieve desirable performance for an application, these parameters should be considered simultaneously.
Electric motor manufacturers typically provide speed-torque performance curves, allowing engineers to determine the achievable motor torque at its full range of shaft speeds. This lets engineers know if a particular electric motor can satisfy their load requirement.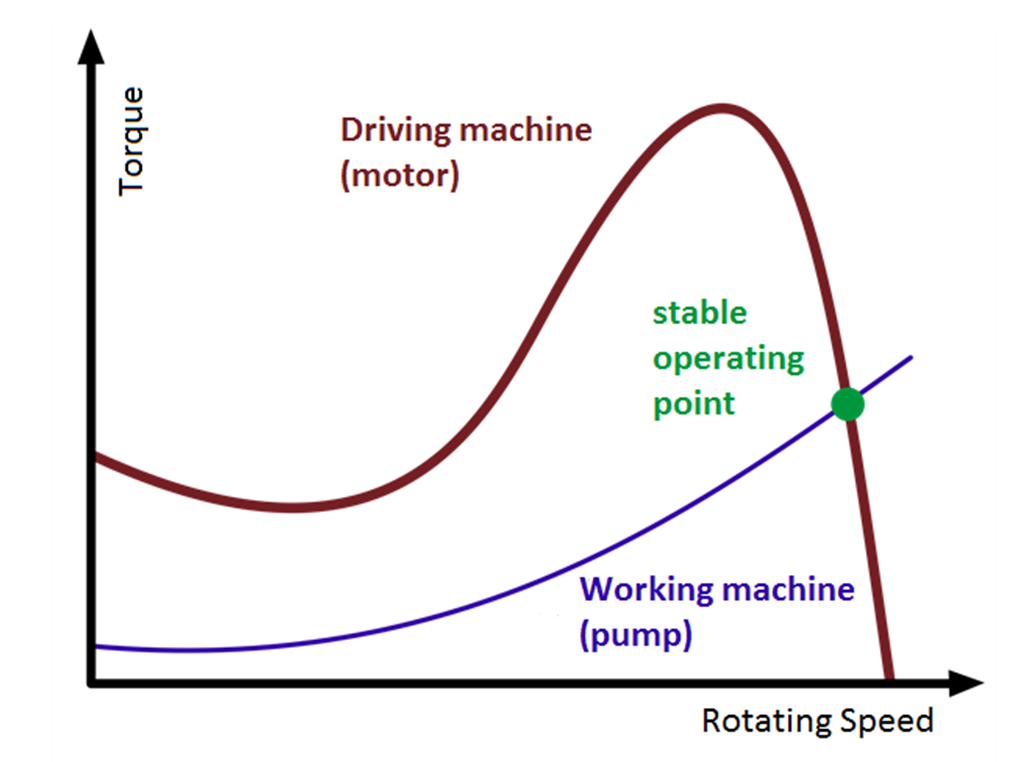 Figure 1. The speed-torque performance curve of an electric motor used to drive a pump. Source: Janka/CC[SA][3.0]
What type of motor?
There are several types of electric motors, including AC motors, permanent magnet DC motors, brushless DC motors and universal motors.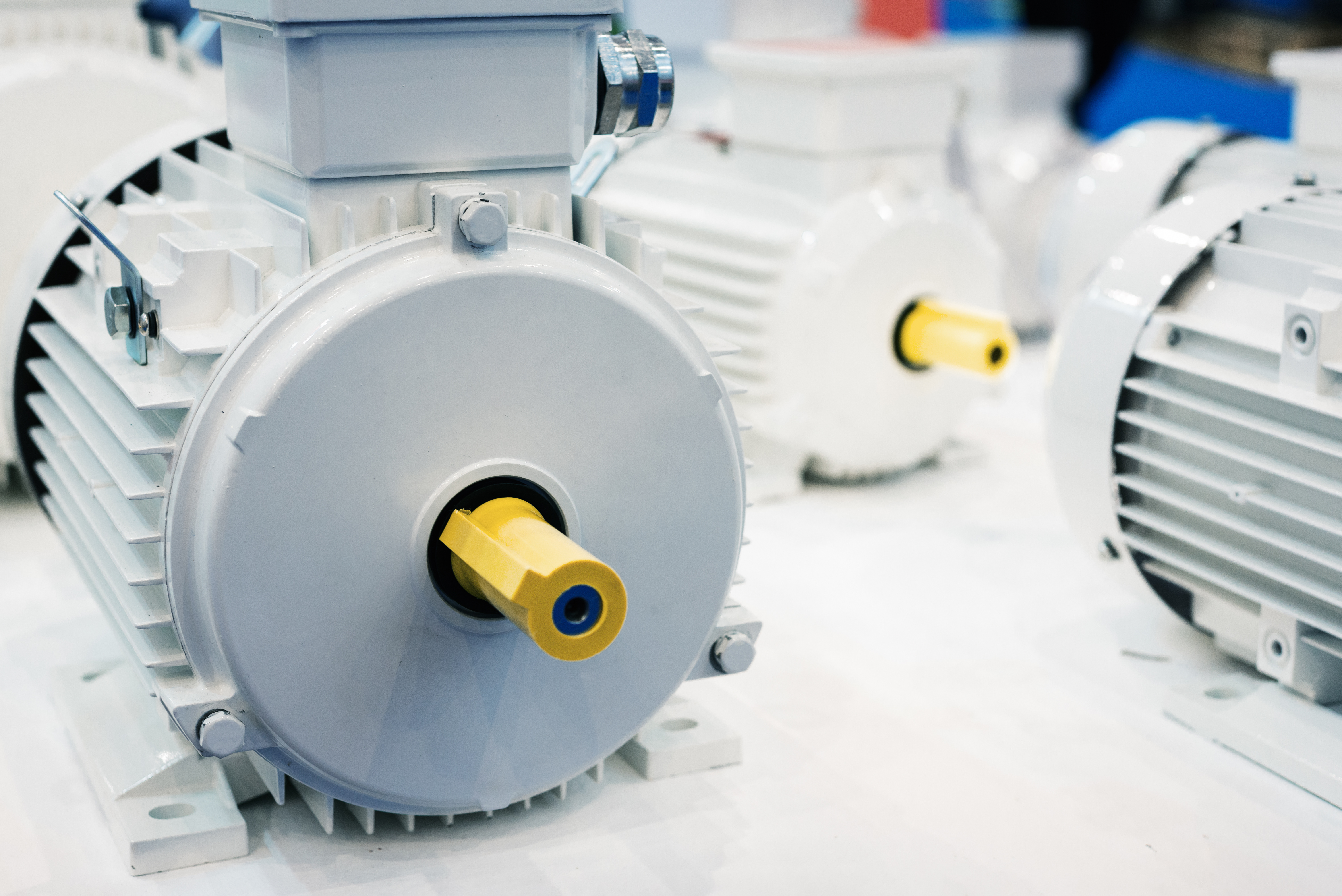 Figure 2. AC motors are an ideal choice for applications where little to no maintenance is needed. Source: nordroden/Adobe Stock
Each motor type has its unique design and capability to satisfy different application needs. For instance, AC induction motors operate on alternating current (AC) line voltage and are designed to have a speed of up to 3,400 rpm. They also offer a service life of up to 20,000+ hours with efficiencies ranging from 60% to 90%. They are the ideal choice for applications where little to no maintenance is needed.
In contrast, permanent magnet DC motors offer speeds of up to 5,000 rpm and high starting torque, but with a lesser life of about 2,000+ hours. Special universal motors (which operate on AC and DC power) can achieve speeds of up to 20,000 rpm and a starting torque of up to five times their rated torque.
[Learn more about the different electric motor types with Engineering360.]
Choose reliable electric motor manufacturers
Even after engineers answer these questions and specify a motor for their application needs, the desirable performance of these motors also depends on the motor manufacturer. Therefore, engineers want to work with manufacturers with a track record of producing high-quality electric motors capable of meeting stringent application requirements.