Video: The promise of projectile fusion
S. Himmelstein | May 13, 2022
A projectile fusion approach to inertial fusion has been achieved by University of Oxford spin-out First Light Fusion and independently validated by the U.K. Atomic Energy Authority.
Use of a high velocity projectile instead of a large laser to trigger reactions, as in existing inertial fusion systems, improves process efficiency and reduces risks. The projectile impacts a fuel-laden target that must focus the energy of the projectile, imploding the fuel to the temperatures and densities needed to make it fuse.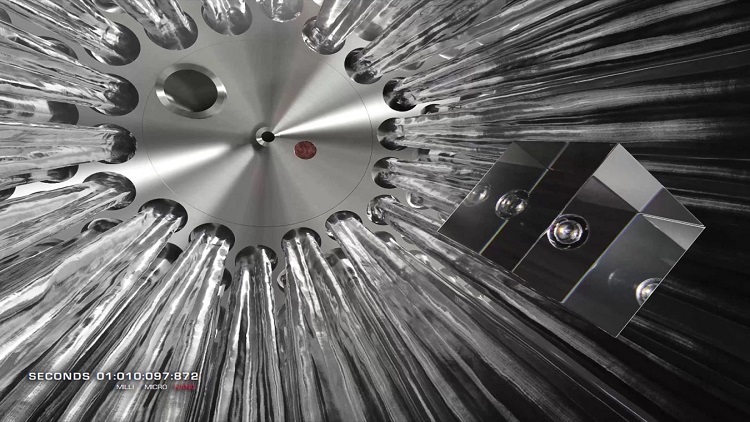 Measurable fusion was demonstrated using high-speed projectiles impacting falling targets with fuel pellet-bearing targets. Source: First Light Fusion
First Light deployed a two-stage hyper-velocity gas gun to launch a projectile, which reached a speed of 6.5 km/second before impact at a target. The fuel then accelerated to over 70 km/second as it imploded, making it the fastest moving object on earth at that point. The impact is focused and amplified advanced target technology, and a pulse of fusion energy is released and absorbed by 1 m-thick curtains of liquid lithium flowing inside the chamber, heating it up. The flowing liquid protects the chamber from the huge energy release as a heat exchanger transfers the heat of the lithium to water, generating steam that turns a turbine and produces electricity.
First Light is now developing a pilot plant producing about 150 MW of electricity and costing less than $1 billion in the 2030s.