UK team teaches robot to dress a mannequin
Marie Donlon | April 11, 2022
Researchers from Imperial College London have taught a robot to dress a supine — lying horizontally with the face and torso facing up — mannequin in a surgical gown.
With the potential to further the development of healthcare robots, demonstrating that these robots could be employed in dressing patients who do not have the use of their limbs, the researchers taught the robots to dress a mannequin in a simulated hospital room.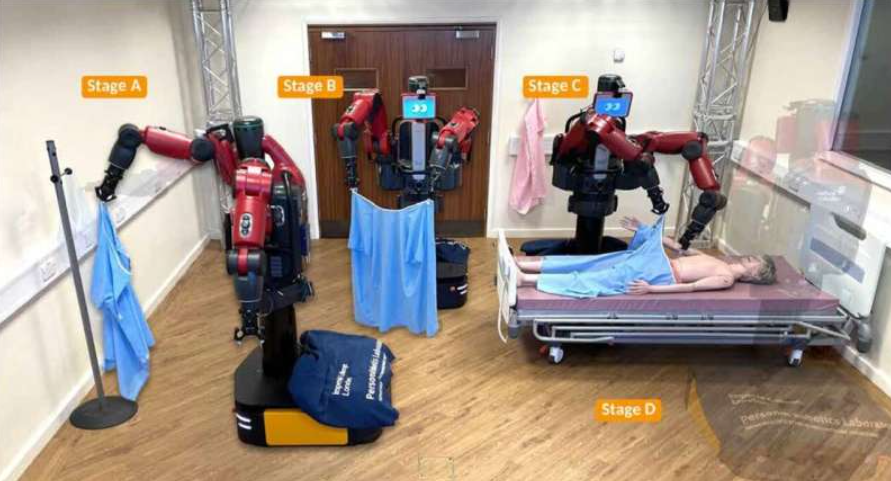 Source: Science Robotics
The researchers accomplished this by breaking down the dressing process into a series of steps wherein the robot removes the surgical gown from a nearby hook, moves to the patient's bedside and lifts each arm one at a time, guiding them into the gown.
According to the researchers, the robot dressed the mannequin accurately 90% of the time over 200 attempts.
The article that details the development, titled Learning garment manipulation policies toward robot-assisted dressing, appears in the journal Science Robotics.