Tour the Climate Atlas of Canada
S. Himmelstein | April 15, 2022
An interactive map of climate trends in Canada has been updated with data specific to nearly 700 different First Nations, Inuit and Métis communities. The Climate Atlas of Canada now includes community level data on expected temperature rise, expected changes in precipitation and changes to agriculture like the lengthening frost-free season.
The atlas, built by the Prairie Climate Centre at the University of Winnipeg along with indigenous organizations, was first launched in 2018 but recently revised to integrate indigenous experiences. Embedded inside the map are several video profiles of community members who share their knowledge on adapting to climate change and protecting the environment. Various aspects of climate change can be explored using maps, graphs and climate data for provinces, local regions and cities across the country.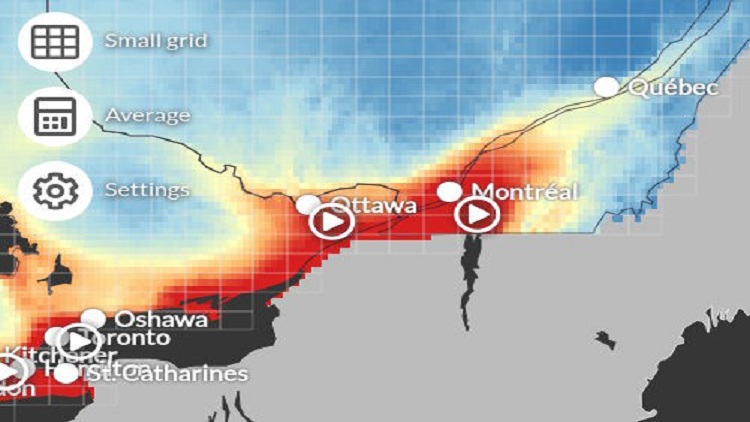 Source: University of Winnipeg Prairie Climate Centre
The updated atlas uses 24 climate models, double the number included in the previous version, and a new and more robust climate projection dataset provided by the Pacific Climate Impacts Consortium. Users can view average value maps and "change from the recent past" maps, also known as delta maps, that show the amount of change directly.