Report: Insights on global heat exchanger market to 2027
Engineering360 News Desk | March 23, 2022
The global heat exchanger market reached a value of $16.3 billion in 2021. According to a new report from Research and Markets, this sector is projected to reach $23.4 billion by 2027, exhibiting a compound annual growth rate of 6% during 2022 to 2027.
A heat exchanger refers to a device that is used for transferring heat from one fluid to another. These devices assist in heating or cooling buildings as well as enable efficient functioning of engines and machines. As a result, they are widely utilized in boilers, furnaces, refrigerators, automotive radiators,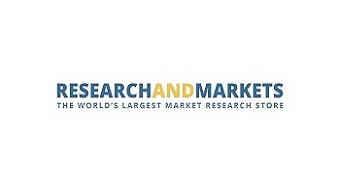 sewage treatment and air conditioning systems.

The significantly rising demand for heat, ventilation and air-conditioning (HVAC) from industrial, commercial and residential sectors is primarily driving the growth of the market. This can be accredited to the inflating disposable income levels, changing living standards and extreme average climatic conditions across the globe. Moreover, rising environmental concerns among individuals regarding the use of energy-efficient and environment-friendly devices are also influencing the market growth. Governments of several countries have implemented stringent regulations to reduce carbon emissions across various industries, which are creating a positive outlook for the heat exchanger market. Furthermore, manufacturers are constantly engaging in research and development activities in the heat exchange technology to launch cost-effective and efficient product variants, which is expected to drive the market growth further.
Key trends in each sub-segment of the global heat exchanger market, along with forecasts at the global, regional and country level, are included for the 2022 to 2027 period. The report considers market prospects for shell and tube, plate and frame, air-cooled and other heat exchanger types.