Automation is critical to expanding needs of private aerospace manufacturing
Cari Cooney | February 25, 2022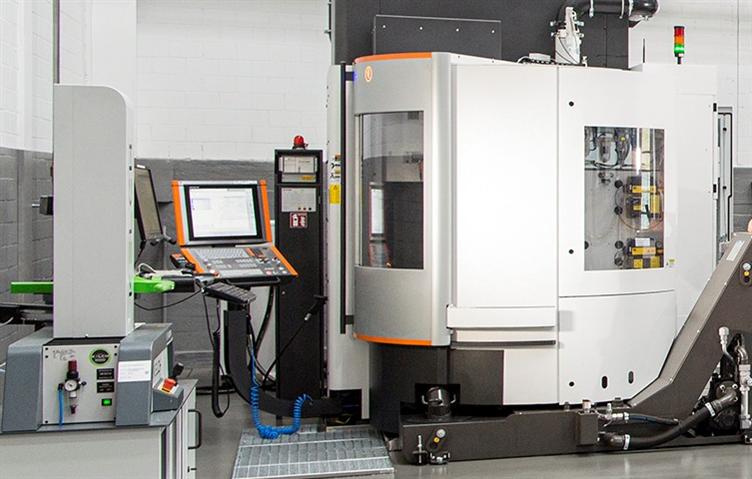 Image Source: GF Machining Solutions
Advancements and developments in space technology and manufacturing were once tied to government organizations only, such as NASA and the U.S. Department of Defense. In recent years, there has been a shift as entrepreneurs with money in hand have backed companies like SpaceX, Virgin Galactic and Blue Origin. The rising private sector invested in space has created a new industry with opportunities for manufacturers to claim.
GF Machining Solutions is one company dedicated to creating automated machinery geared toward clients in aerospace manufacturing. Automation is ideal for parts creation due to how quickly companies will modify products. From prototypes to the final part, it can be difficult without automated technology to create customer orders in a realistic timeline.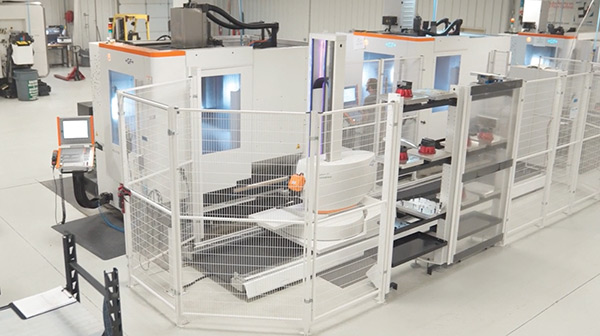 MILL E 700 U machine situated in an automated cell. Source: GF Machining Solutions
Equipment flexibility is key
Gray Manufacturing Technologies is one U.S.-based vendor benefitting from the Switzerland-based machining company. "The vast majority of our business is either aerospace [aircraft] or space and satellite components," said Gary Holcomb, president and CEO of Compass Precision, Gray's parent company. "Most jobs are five to 10 pieces, and most are different from prior jobs. They are not exactly prototypes but are complicated parts in very small volumes, and we ship upwards of 100 jobs per month."
Automated manufacturing processes help businesses like Gray work with capacity issues. Automated machinery like the System 3R Transformer modular robot uses a rail to switch pallets in and out of machines in a 12-part loading station. This results in extended lights-out operations at the facility. During unattended lights-out operations, tool breakage detection is programmed into the machinery. Not only will the system stop the process, the machine can switch out the tool and resume functions.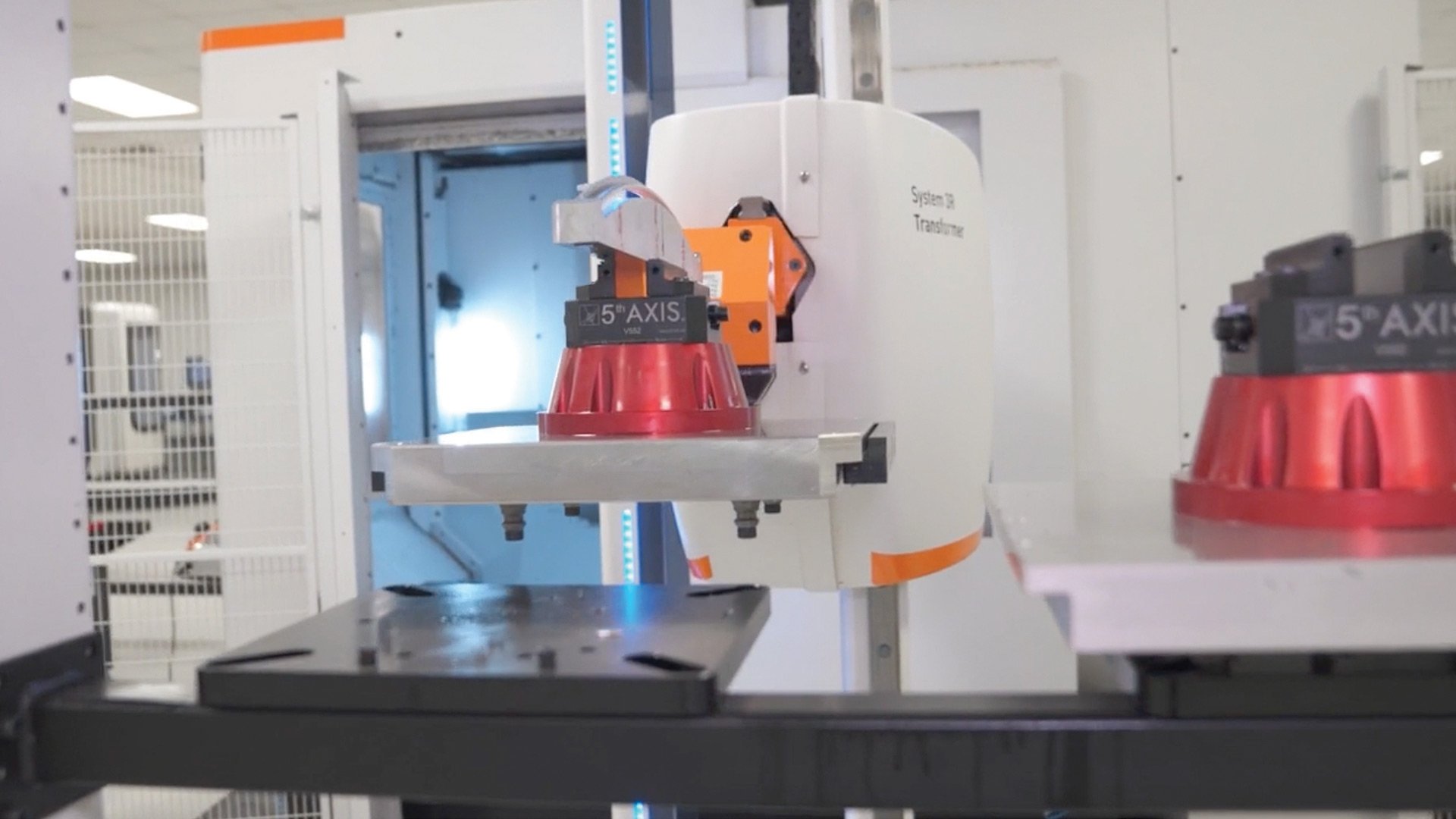 A System 3R Transformer modular robot rides on a rail to switch pallets in and out of two MILL E 700. Source: GF Machining Solutions
Automation reduces need for more machines
While automated engineering is already important in commercial space manufacturing businesses, it will continue to grow. Automated technology reduces the need for more machinery and increases productivity.
"Today, the commercial space companies are doing everything on the fly," Holcomb said, "It's a completely different mindset. They are aggressively looking for qualified suppliers who can be responsive to their constant stream of new products and ongoing design changes.
"The latest ISO certifications and AS 9100D are the minimum qualifications. You've got to be very technically competent. You've got to be able to make these demanding parts in relatively low volume, sometimes in aluminum, sometimes in more difficult materials. You've got to be agile enough to accommodate the fluidity they require in production scheduling. Our five-axis mills and automation from GF Machining Solutions play a key role in achieving all these demands."