Plasma-enhanced HVAC filter promises to stop the spread of COVID-19
Marie Donlon | February 17, 2022
A team from the Korea Institute of Materials Science (KIMS) have developed plasma air conditioning technology that inactivates SARS-CoV2, the virus responsible for COVID-19.
The plasma filter, according to its developers, uses dielectric filter discharge technology to inactivate the COVID-19 aerosol via reactive oxygen species and electric fields.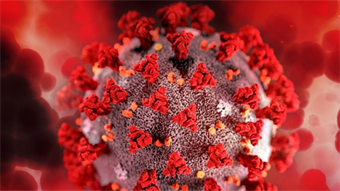 Immediately after passing through the plasma filter during lab tests, the researchers determined that the aerosolized virus culture was inactivated by roughly 99.8%.
Dr. Seunghun Lee, the lead researcher and a senior researcher at KIMS, said, "Developing various quarantine materials and parts is important, but there are insufficient empirical studies using aerosols of a highly pathogenic virus. By utilizing the inactivation data of the coronavirus aerosol obtained in this study and predicting the performance of bio-aerosol removal in a virtual space using digital twin, we plan to conduct follow-up studies to calculate the first processing time and optimal arrangement required for quarantine of multi-use facilities."
Researchers suggest that the addition of the plasma-enhanced filter in hospital and medical center HVAC systems will help to suppress the spread of the virus.