New cellulose-based thin film shows promise for several applications
Marie Donlon | February 14, 2022
Researchers from Inha University South Korea, Birla Institute of Technology Mesra, India, and Newcastle University in Singapore have developed a new transparent thin film for an assortment of use cases.
Setting apart the film — which is composed of cellulose nanofiber (CNF) reinforced by glycerol and glutalraldehyde (GA) — from other films is the process for creating the material.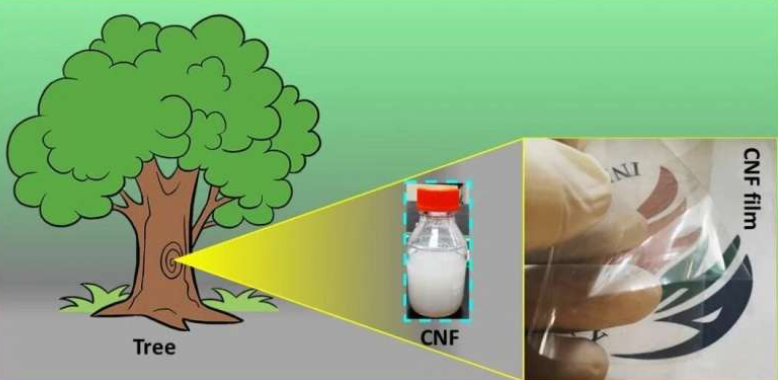 Source: Newcastle University in Singapore
The making of the film reportedly involves a new method of tailoring the interfacial bonding interactions between the fibers and the glycerol and GA, which respectively serve as a plasticizer and cross-linking agent. Typically, cross-linking is employed to overcome the weak mechanical properties of native polymer films, thereby expanding their functional properties and applications. Yet, this method can limit the flexibility and durability of the material, leaving them brittle and unusable for several use cases.
However, the new film reportedly demonstrated enhanced strength, toughness, stiffness and extensibility when measured against other films.
Researchers also report that the optical clarity and anti-fogging properties of the film could potentially be enhanced by treating the film's surface with radio frequency oxygen plasma.
As such, the researchers suggest that the cellulose-based film could be used for food packaging, oxygen barrier film, agriculture, sensor, membrane distillation, biomedical patch, and optoelectronic and smart optical device applications.
The article detailing the film, Modulation of interfacial interactions toward strong and tough cellulose nanofiber-based transparent thin films with antifogging feature, appears in the journal Carbohydrate Polymers.