Video: Companies launch sea-to-air drone
Marie Donlon | January 13, 2022
Undersea robot manufacturer QYSEA, telecommunications provider KDDI and commercial drone manufacturer PRODRONE have jointly developed and launched a dual drone system for aerial and marine applications.
The Sea-Air Integrated Drone, which was recently demonstrated at the Hakkeijima Sea Paradise in Yokohama, Japan, features an aerial drone connected via electric winch to an underwater drone held in a quick-release cage.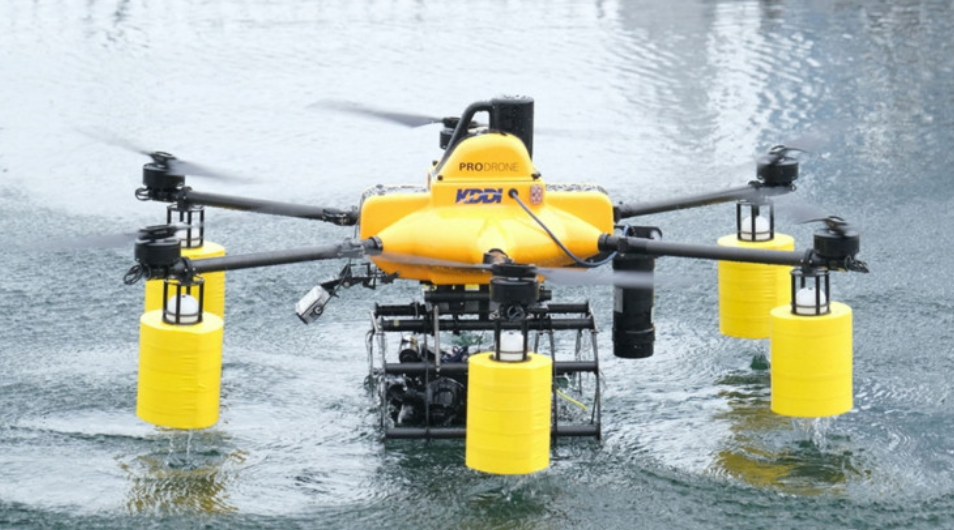 Source: QYSEA
PRODRONE's aerial drone can be operated remotely and perform water landings. Once it lands, the quick-release cage releases QYSEA's underwater drone to perform marine tasks via remote operator.
Equipped with high-quality cameras, the underwater drone can relay data back to the remote operator via KDDI's advanced mobile communication network.
The Sea-Air Integrated Drone is intended for applications in marine environments such as the inspection, maintenance and repair of offshore wind and oil and gas platforms. Additionally, the developers suggest that the drones could potentially be used to assist farmers with remotely monitoring aquaculture farms, performing hull inspections on ships and conducting marine search and rescue missions.
Watch the accompanying video, which appears courtesy of QYSEA, for more information on the Sea-Air Integrated Drone.