New film may reduce home heating and cooling costs
Marie Donlon | January 13, 2022
Researchers from Oxford University and the University of Pittsburgh have developed a film coating that enables windows to harvest energy from the sun.
The film can be modified to absorb near infrared light from sun in the winter months to warm a house or reflect it during the summer months to keep a house cool.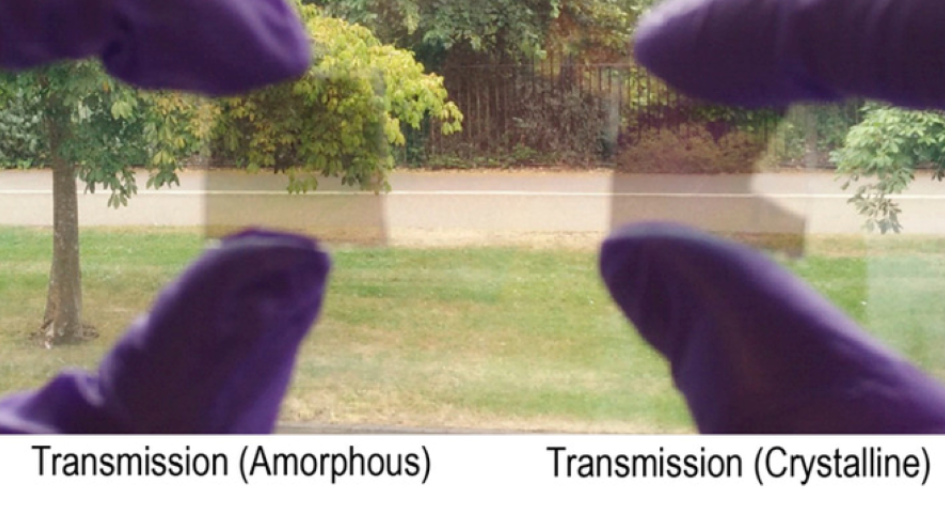 The fabricated smart windows are shown in both states, showing that the transmitted visible light changes very little. Source: Youngblood Photonics Lab
According to the researchers, the film is composed of an optical stack of materials less than 300 nm thick that includes a thin active layer of phase change materials. These materials can reportedly absorb invisible wavelengths of sunlight and emit it as heat or be "switched" to turn the wavelengths of light away, thereby encouraging cooling.
Applied to windows, the film could potentially save 20% to 34% in energy use annually.
The study, Reconfigurable Low-Emissivity Optical Coating Using Ultrathin Phase Change Materials appears in the journal ACS Photonics.