Northwest Pipe Company will supply transmission pipeline for Texas water project
Amy Born | January 10, 2022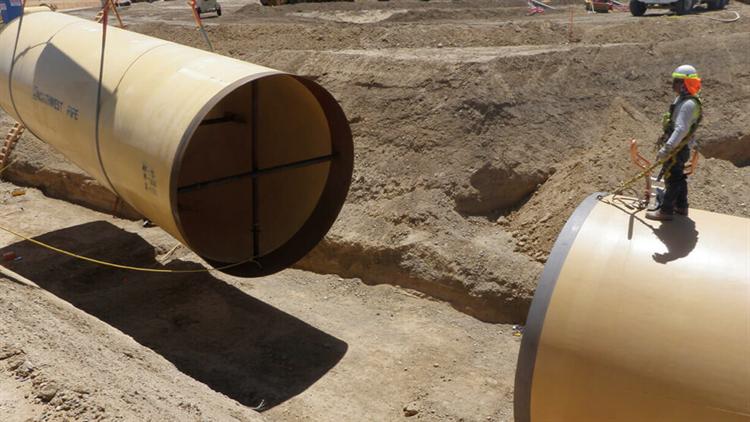 Source: Northwest Pipe Co.
Garney Construction and the Alliance Regional Water Authority have selected Northwest Pipe Company to manufacture the engineered steel pipe for Phase 1B-Segment A of the Carrizo-Water Supply Project in Texas.
The project includes a new water transmission pipeline, four wells, storage tanks, pump stations and a treatment facility. It will be operational by late 2023 and will serve the utility districts represented by the Canyon Regional Water Authority, including the cities of San Marcos, Buda and Kyle, providing these communities with 19 million gallons of water per day.
Northwest Pipe Company will manufacture over 89,000 feet (almost 17 miles) of water transmission pipe to carry water from the Carrizo-Wilcox aquifer to the new treatment plant. The 48-inch-diameter engineered pipeline is cement mortar-lined and polyurethane-coated and will require 5,100 tons of steel to manufacture. The steel pipe will be manufactured at a plant in Saginaw, Texas.
"The State of Texas continues to see steady growth in population and this new water treatment facility will provide water to over 225,000 residents on a daily basis," stated Scott Montross, president and CEO of Northwest Pipe Company.