Video: New system enables drones to accompany small boats
Marie Donlon | January 04, 2022
Drone maker Volarious has developed a new tethered drone system that enables drones to autonomously take off from, follow and land on small vessels.
The V-Line Boat Mode is designed for use along with Volarious' DJI Mavic 2 drones. Volarious suggests that the system could be used for coastline surveillance and search and rescue applications.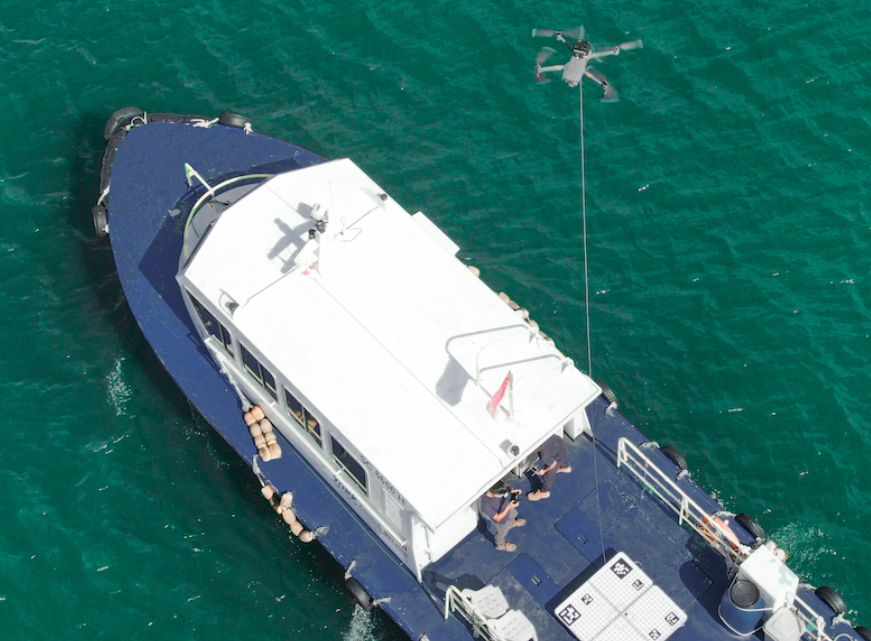 Source: Volarious
In addition to autonomously taking off from, following and landing on small vessels, the system reportedly offers real-time elevated views of high resolution thermal and RGB (red, green, blue) images and video streams.
To see an earlier iteration of the V-Line system, watch the accompanying video that appears courtesy of Volarious.