Video: New Arctic research station to rely on renewable energy
S. Himmelstein | December 30, 2021
A polar project spearheaded by the Moscow Institute of Physics and Technology will launch the first Arctic research station powered by hydrogen and renewables.
Snezhinka, or Snowflake, a year-round fully autonomous International Arctic Station being developed in the polar Urals of Russia, will have a completely modular structure powered by solar energy, wind energy and electrolytic hydrogen. Seven large transparent domes connected by passageways will accommodate 80 people with residential units, a conference hall, laboratories and a gym.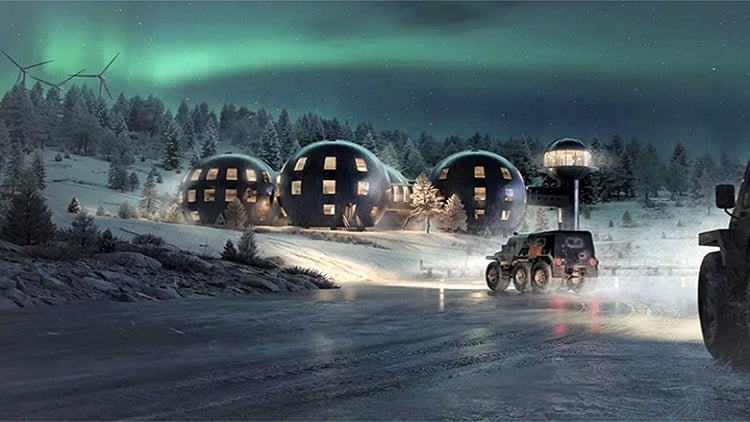 Artist's conception of the international research station. Source: Moscow Institute of Physics and Technology
The facility will function as a testbed for new technologies in the fields of hydrogen energy and transport, energy storage systems, thermal stabilization of permafrost soils, medicine in the Arctic, telecommunications in high latitudes, hydroponics and artificial intelligence-assisted robotic platforms.
Construction of the project, expected to cost between 10 million to 12 million euros, is on schedule to start in 2022.