Leistritz Pumps expands screw pump series with the new FLEXCORE CI
Diana Aoun | December 29, 2021
The FLEXCORE Cl is a compact and powerful screw pump that provides high flow rates and differential pressures despite its smaller size. Featuring a unique patented pump insert, the FLEXCORE Cl meets all the requirements associated with compressors, lubricating oil systems, burner systems and diesel engines. Its robust nodular cast iron casing can withstand harsh outdoor operating environments.
The easy-to-change cartridge technology enables changing of the pump insert fast and easy. The pre-assembled and certified cartridge reduces downtime significantly because rather than replacing the entire pump, only the pump insert needs to be changed.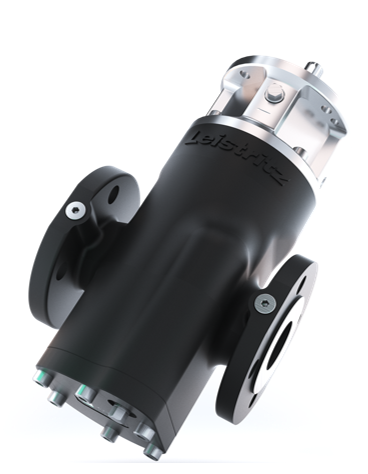 Source: LeistritzThe uniquely designed balancing system and specially hardened spindle set makes FLEXCORE pumps virtually wear-free, thus extending service life. In addition, the pump features easily accessible connections for the sealing oil system and flush while offering enhanced operational reliability thanks to external bearings that never have to come into contact with hazardous media.
Featuring a smart pulse pump sensor, FLEXCORE Cl pumps can be monitored for various characteristics at any time. This includes monitoring maintenance needs with respect to hours of operation, early fault detection, and fault cause analysis.
The low-pulsation FLEXCORE screw pumps deliver differential pressures of up to 40 bar (580 psi), viscosities between 1.1 and 2,500 mm²/s, suction pressures of up to 8 bar (116 psi) and have an operating temperature range of -10° C to 180° C (14° F to 356° F). Depending on the pump model, FLEXCORE screw pumps can deliver flow rates ranging from 7 l/min to 564 l/min (1.8 gpm to 148 gpm).
The FLEXCORE is available in carbon steel (Type SC) and nodular cast iron (Type CC) nodular casing and can be adapted to a variety of installation conditions. In addition, it can be easily extended with a base or a pedestal depending on installation requirements.