UK and Morocco to connect with world's longest subsea cable
S. Himmelstein | December 27, 2021
A 10.5 GW solar and wind farm under construction in Morocco will supply the U.K. with clean energy via twin 1.8 GW high voltage direct current (HVDC) subsea cables destined to be the world's longest.
U.K.-based renewables company Xlinks is developing the Xlinks Morocco-U.K. Power Project, which will cover an area of around 579 square miles (1,500 square kilometers) in Morocco and will be connected exclusively to the U.K. via 2,361 miles (3,800 km) of HVDC subsea cables. The $21.9 project will include 7 GW of solar and 3.5 GW of wind, along with onsite 20 GWh/5 GW battery storage, in Morocco. The first of four transmission cables will be active in early 2027, and the other three are slated to launch in 2029. An agreement has been reached with the National Grid for two 1.8 GW connections at Alverdiscott in Devon.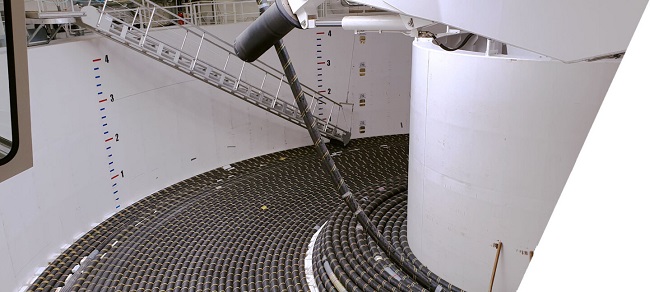 Source: Xlinks
The project will be capable of powering 7 million U.K. homes by 2030 and when complete is expected to supply 8% of national electricity needs. Converter stations will convert the high voltage AC power at the generation site in Morocco to HVDC, which is then sent through the subsea cable with very low losses before conversion back to high voltage AC in the U.K.