Sensor promises to measure exposure of vapers to nicotine
Marie Donlon | December 16, 2021
Research teams from Australia's RMIT University and the University of Arizona have developed a real-time nicotine monitoring sensor for vapers.
The battery-free sensor measures the wearer's exposure to the addictive substance — which, when inhaled could affect organs like the lungs, leading to restricted airflow, increased oxidative stress, impaired immunity and even lung cancer — in electronic cigarettes.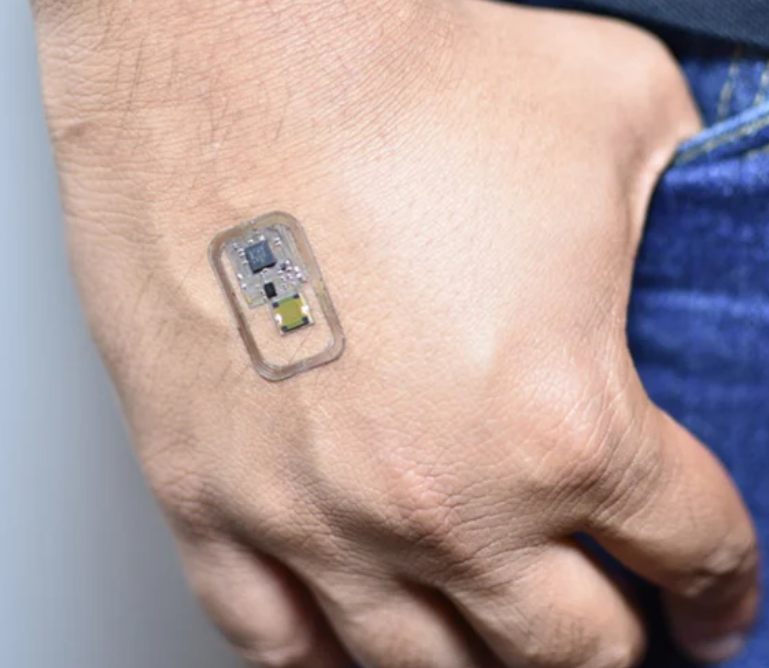 This flexible nicotine sensor attaches to skin, continuously measuring the wearer's exposure. Source: ACS Sensors 2021, DOI: 10.1021/acssensors.1c01633
To create the sensor, the team incorporated vanadium dioxide (VO2) onto a polyimide substrate. During testing, researchers demonstrated that nicotine bonded covalently to the thin film of VO2 , thus modifying the conductivity of the film. According to the team, the wearable detects changes in the film's conductivity, which triggers a signal and then communicates that data to a connected device.
Applied to the wearer's skin, the sensor could also potentially be used to measure exposure to nicotine encountered in the open air.
The study, Nicotine Sensors for Wearable Battery-Free Monitoring of Vaping, appears in the journal ACS Sensors.