Video: Firgelli Automations targets robotics and linear motion industries with externally adjustable electric linear actuator
Engineering360 News Desk | December 01, 2021
Any gadget that requires movement uses electric linear actuators. Each robot in the proposed Tesla Bot, for example, is expected to have 40 electro-mechanical actuators. A new linear actuator development from Firgelli allows users to perform things they've never been able to do before. Without having to open up the actuator or using any expensive electronics or software, it is now possible to alter the built-in stopping position.
The Firgelli adjustable limit switch linear actuators feature a patent-pending mechanical limit switch device,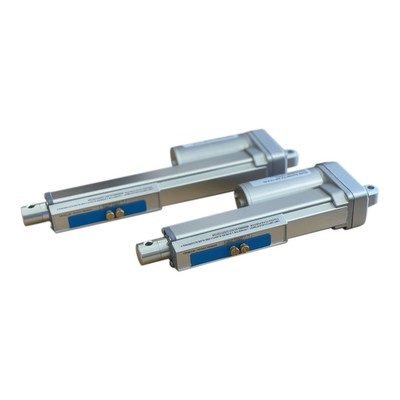 Source: Firgelliproviding end users with unprecedented flexibility. Users can modify the final inch of travel on the new actuator to produce a bespoke stroke length that properly matches their application, making final fit and installation considerably easier. Furthermore, the stroke can be modified over time to correct for any external conditions that may require changes, such as material expansion and contraction, and application wear and tear.
This patent-pending technology has been included into the premium line of linear actuators, which are used in a range of industries and projects such as robotics, home automation, recreational vehicles and even entertainment.