Video: New system automates leak detection in home appliances
Marie Donlon | November 27, 2021
An artificial intelligence (AI)-based robot control system developed by Micropsi Industries now automates leak detection for household appliance manufacturers.
Micropsi Industries' MIRAI robot system reportedly automates leak detection in home appliances such as refrigerators, automotive and household air conditioning systems, and heat pumps, among other appliances.
Outfitted with an onboard camera and sniffer probe, the MIRAI lets manufacturers autonomously check seals or soldered joints for leaking refrigerant or gas — offering precise leak detection, according to the company.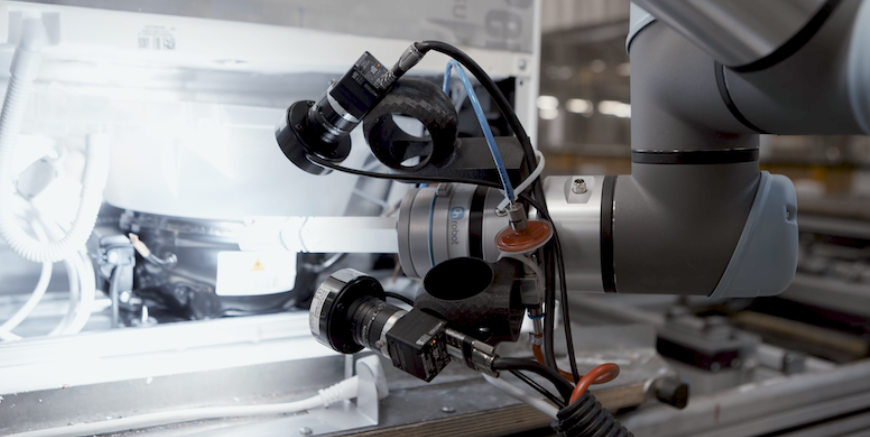 Source: Micropsi Industries
Initially guided by human workers, the MIRAI robotic system can work with appliances such as refrigerator backs, which tend to be unique from product to product.
Previously, leak detection was conducted manually, which is more expensive and time consuming than conducted autonomously.
To see the MIRAI robot system in action, watch the accompanying video that appears courtesy of Micropsi Industries.