Head to Texas for the 2021 North American Water Loss Conference & Exposition
Engineering360 News Desk | November 22, 2021
The North American Water Loss Conference & Exposition, scheduled by the American Water Works Association (AWWA) for December 7 through December 9 in Austin, Texas, will offer attendees approaches to reduce non-revenue water, regulatory developments, and a platform to share processes, methods and techniques with peers. The conference will also feature an Exhibit Hall with leading technology and companies providing solutions for you and your organization.
The two-day conference focuses on topics such as on developing water loss policies, auditing water systems, reducing apparent losses, controlling leakage, managing pressures and documenting progress,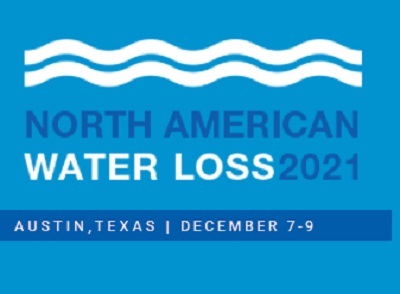 Source: AWWAboth for operators and regulators.
Kathleen Jackson, P.E., director of Texas Water Development Board, will kick off the conference with a keynote about the "Sustainable Water Supply for Texas" as part of the Opening General Session on Dec. 8. At the Luncheon Keynote on that day, Mary Ann Dickinson, co-founder and former chief executive officer of the Alliance for Water Efficiency, will be joined by the co-founders of Rogue Water — Stephanie Corso and Arianne Shipley — to discuss climate change impacts and how to communicate about water loss in the sector.
The conference will also feature a unique session entitled, "Artificial intelligence (AI) for real water loss control" on December 9 at 8:30 a.m. The session will examine whether the definition of AI can include the capabilities of highly skilled animals to help optimize water loss assessment and management. The Luncheon Keynote on this day will feature Vessel and Gauge — the Leak Detection Dogs from Central Arkansas Water and Rye Engineering, respectively — in action showing off their tricks.