World record RAF flight demos potential of synthetic fuel
S. Himmelstein | November 18, 2021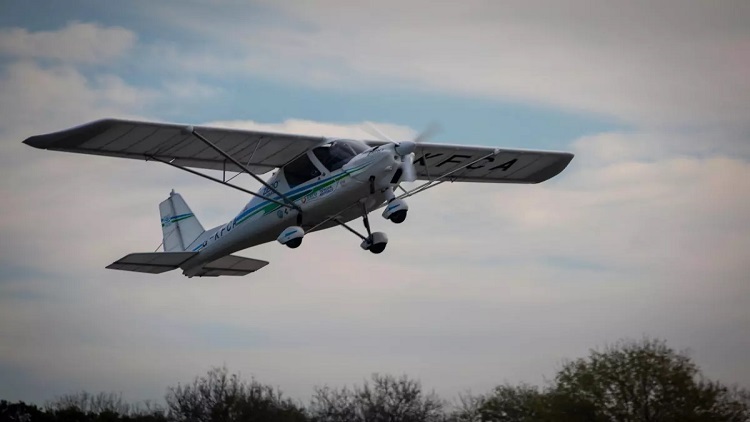 The Ikarus C42 microlight was powered by a pure synthetic fuel. Source: U.K. Ministry of Defence
On November 2, 2021, the U.K. Royal Air Force (RAF) achieved a new record by completing a world-first aircraft flight powered entirely by synthetic fuel. An Ikarus C42 microlight aircraft was fueled during the 21-minute flight over Cotswold Airport by a synthetic UL91 fuel made by British energy company Zero Petroleum.
The event was logged by Guinness World Records as a world first for an aircraft using only synthetic fuel and was initiated under Project MARTIN, part of a wider effort to reduce carbon emissions.
ZERO SynAvGas aviation fuel is manufactured by extracting hydrogen from water and carbon from atmospheric carbon dioxide. Using energy generated from renewable sources like wind or solar, these are combined to create the synthetic fuel by application of Fischer-Tropsch technology. Its use requires no modification to the aircraft or the engine and offers the potential to save 80% to 90% of carbon emissions per flight.
The RAF plans to have its first net zero emissions airbase by 2025, and has set a goal of a net zero force by 2040.