New food and beverage filling machine introduced by SIG
Engineering360 News Desk | November 18, 2021
Aesthetic packaging provider SIG has introduced its SIG NEO filling machine, which the company suggests is the world's fastest filling machine for family-size carton packs.
The SIG NEO filling machine reportedly has an output of up to 18,000 packs per hour for family-sized packs — demonstrating a 50% higher output versus current filling machines — and is capable of 100-plus hour run cycles.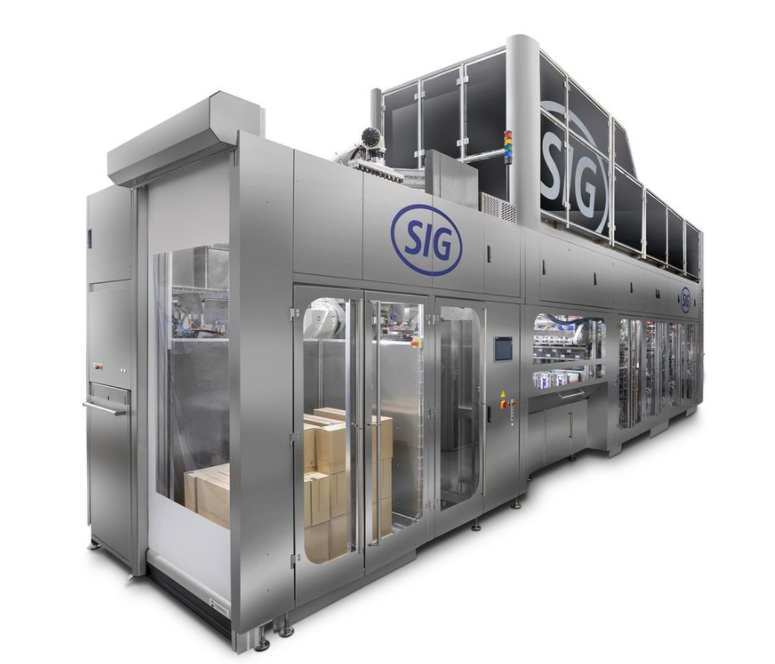 Source: SIG
SIG NEO also features an automated clean-in-place solution. In addition to the machine's other features, the SIG Neo can change products and product volumes mid production runs.
Thanks to a reduction in utility consumption, water use and greenhouse gas emissions, the SIG NEO also reportedly has a lower carbon footprint — an estimated 25% lower carbon footprint versus SIG's current filling machines for family-size carton packs.
Stefan Mergel, senior product manager equipment at SIG, explained: "Food and beverage producers have tight deadlines, production and profitability goals, plus sustainability targets and countless KPIs to meet.
"To fulfil all their needs, we've built a world-class system that's far more flexible and efficient than any other on the market, with industry-leading sterility rates."
For more on the machine, visit the SIG website.