Video: Hydrogen race truck designed to deliver at Dakar 2022
S. Himmelstein | November 15, 2021
Gaussin, a French developer of transport and logistics field technology and winner of the October 2021 Dubai World Challenge for Self-Driving Transport, is gearing up for the 2022 Dakar Rally in Saudi Arabia. Its zero-emissions entrant, the H2 Racing Truck, is expected to demonstrate the most powerful 100% hydrogen and electric racing truck ever built.
The vehicle is built upon Gaussin's ultra-light skateboard chassis developed earlier in 2021 and available in a long-distance hydrogen version with a hydrogen refueling time of less than 20 minutes for 800 km of autonomy and in an all-electric version for short distances with a battery change time of three minutes for 400 km of autonomy. The racing truck is also equipped with two 300 kW electric motors, 380 kW of fuel cells and an 82 kWh buffer battery. Carrying 80 kg of hydrogen, a range of 250 km can be expected under race conditions.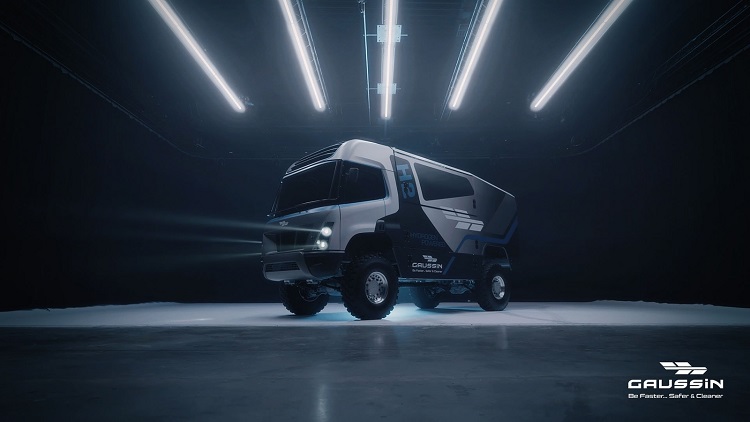 The powerful 100% hydrogen and electric racing truck will make its debut at the event in Saudi Arabia. Source: Gaussin
Data collected during the 2022 Dakar Rally will be used to further develop the company's range of road trucks scheduled for launch from 2022.