Drone trials for delivering blood to medics in the field prove successful
Marie Donlon | November 15, 2021
Aerospace tech firm Near Earth Autonomy and aerospace and defense tech company L3Harris have successfully delivered whole blood — blood that has been drawn directly from the body with its components such as plasma or platelets still intact — using an unmanned aircraft system (UAS).
Developed under the U.S. Army's Medical Research and Development Command's (USAMRDC) Telemedicine and Advanced Technology Research Center (TATRC), which seeks ways to save military personnel on the battlefield, the UAS is capable of autonomously delivering blood and other medical supplies miles and miles from military bases to medics on the battlefield.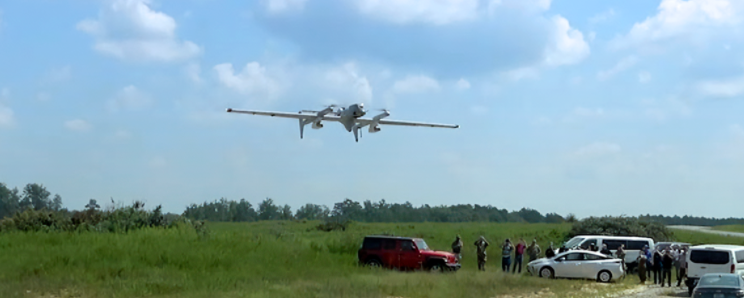 Source: L3Harris
Because access to whole blood in the field is both limited and appropriate for treating hemorrhagic shock in tactical combat care, the USAMRDC TATRC demonstrated how drones could deliver such payloads in the field by incorporating Near Earth's autonomous flight systems and L3Harris' FVR-90 hybrid vertical take-off and landing (VTOL) aircraft. Multiple delivery scenarios — including scenarios in unstructured environments — were reportedly enacted at Fort Pickett, Virginia.
"Near Earth and L3Harris have developed a compelling technical solution to a challenging problem statement derived from current needs and future operating concepts. Together, they have smartly integrated their aircraft autonomy and blood storage system with a capable UAS, demonstrating the ability to support field care, when immediate patient evacuation is not possible, through long-range delivery and recovery of critical supplies without requiring any forward infrastructure," said Nathan Fisher, chief of the Medical Robotic and Autonomous Systems Division at TATRC and the government sponsor.