Video: Surveying fish populations near oil and gas structures with autonomous robots
Marie Donlon | November 09, 2021
To determine the impact of decommissioning oil and gas structures on surrounding marine ecosystems, researchers from Aberdeen University in Scotland have teamed up with ocean data company XOCEAN to autonomously survey fish populations off the northeast coast of Scotland using robots.
As part of the Influence of Man-made Structures in the Ecosystem (INSITE) program, XOCEAN's uncrewed surface vessel (USV) used sonar to gather data on the number of fish in marine ecosystems surrounding decommissioned oil and gas platforms.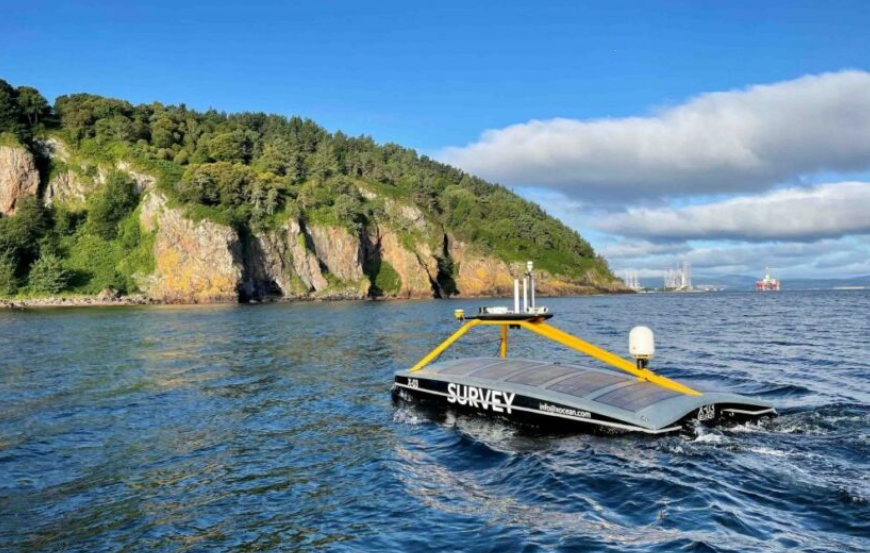 Source: Aberdeen University
According to the researchers, the USVs feature sensors that collect and validate data in real-time and the boat can be controlled by operators located miles from the shore. The USVs are roughly the size of a standard car — which enables the autonomous vehicles to get closer to oil and gas structures than the traditional ships used to conduct such research.
The INSITE program is expected to run until 2023.
For more on the USVs, watch the accompanying video that appears courtesy of Aberdeen University.