Pivot Energy and Clean Footprint to bring solar energy, economic development and jobs to Virginia
Amy J. Born | November 22, 2021
Pivot Energy and Clean Footprint are partnering to bring 11 solar projects totaling 42 MW of solar energy to Virginia towns. The Virginia Clean Economy Act, passed in March 2020, will jump-start the solar development with more than 16 GW in new development that includes distributed generation and community solar.
The companies' collaboration will not only bring clean, renewable energy to households, municipal buildings and local businesses, but along with it the benefits of solar energy, resiliency planning, economic development and jobs for many years.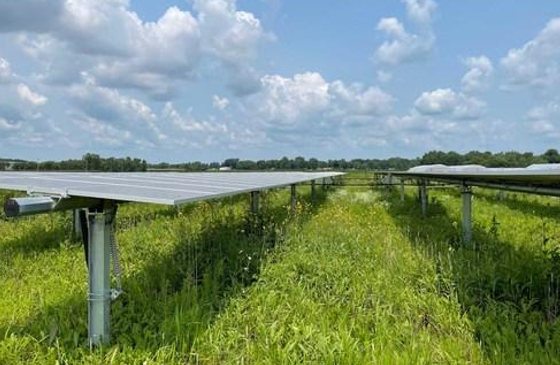 Pivot Energy is partnering with Clean Footprint to bring 42 MW of solar energy capacity to 11 projects across Virginia. Source: Pivot Energy
The first projects are being developed in the towns of Hurt and Altavista. Mayor of the Town of Hurt, Gary Hodnett, is confident that as a green community, Hurt will attract technology companies and others who support clean energy. He sees these projects as "the first step toward the Town of Hurt going completely green."
The economic development piece includes job creation and also opportunities for landowners to earn monthly income for leasing their unused property to host these solar projects.
Clean Footprint will develop the early stages of the solar projects and Pivot Energy will finance, own and operate the projects long term. "I'm glad that our land can go toward a good cause. I know we have some environmental problems, and the idea of supplying clean energy to the town of Altavista intrigues me," said local Altavista landowner, farmer, and Vietnam veteran Ralph English.
Pivot Energy, a national solar provider, develops, finances, builds, owns and manages solar and storage energy projects and offers a distributed energy platform. It was founded with a strong commitment to people and the planet and provides a range of services and software aimed at serving the full solar ecosystem.
The companies believe this will lead to more joint projects that will bring value to other towns in Virginia and throughout the mid-Atlantic.