Coating eliminates all traces of Listeria in food manufacturing plant
Marie Donlon | November 11, 2021
Israel-based health and food tech startup Bio-Fence has developed an antimicrobial coating that eliminated all traces of Listeria — a type of bacteria found in soil, water and some animals that when eaten can cause a foodborne illness called listeriosis — in a food processing plant.
Once applied to floors and walls within a sausage manufacturing plant in Israel with surfaces that had previously contained high levels of Listeria, the coating reportedly eliminated all traces of the bacteria.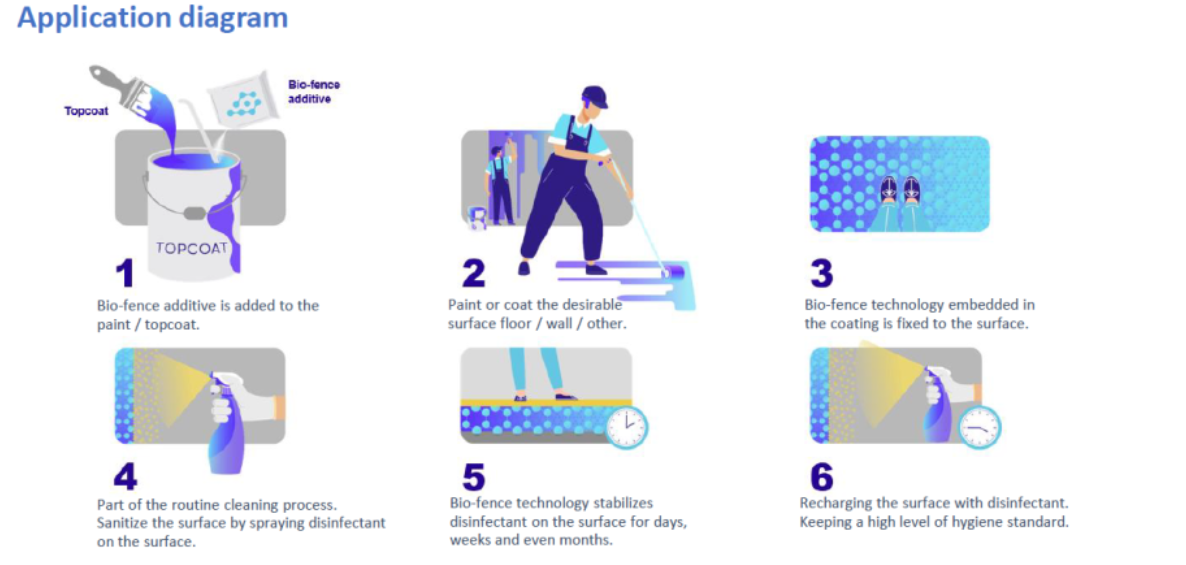 Source: Bio-Fence
According to Bio-Fences' application diagram, a Bio-Fence additive is combined with paint, which is then applied to floors and walls, adhering to the surfaces. A disinfectant is then applied and left to sit for days. The surface is then treated again with the disinfectant spray to recharge the solution.
Bio-Fence is reportedly working alongside different Israeli chemical and painting industries to employ its polymer as an additive to their products.