Watch a demonstration of this interior painting robot
Marie Donlon | November 02, 2021
MYRO, a mobile app-controlled painting robot designed for the construction industry, promises to reduce construction timelines and increase productivity.
Developed by robot manufacturer MYRO International, the interior wall painting robot recently made its debut at Gitex Technology Week — the annual consumer computer and electronics trade show, exhibition and conference that is held in Dubai, United Arab Emirates at the Dubai World Trade Centre.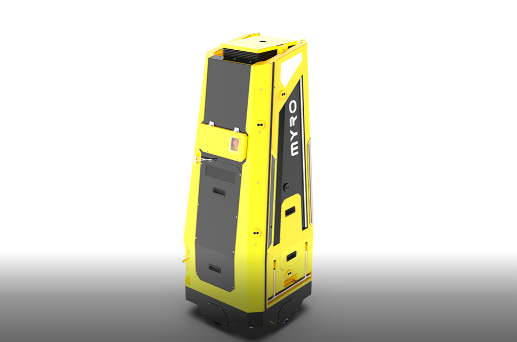 Source: MYRO International
Designed to automate certain aspects of the construction industry, MYRO is reportedly 10 times faster at interior painting tasks than manual labor and is designed for 24 hours of operation.
To see a demonstration of the robot conducted at Gitex Technology Week, watch the accompanying video that appears courtesy of MYRO International.