EBRO Armaturen reveals the new Smart Box for valve management
Diana Aoun | November 10, 2021
EBRO Armaturen recently introduced its new Smart Box Unit EBRO SBU IO-Link — a digital platform for intelligent valve management. This innovative new technology provides a snapshot of relevant valve parameters at all times, digitally records valve operating states, and provides early detection of faults and failures.
The EBRO SBU IO-Link not only offers extensive monitoring and documentation functions but integrates seamlessly into existing networks via IO-Link, Bluetooth or other standard interfaces. Commissioning is easily carried out via plug and play to enable trouble-free control or feedback.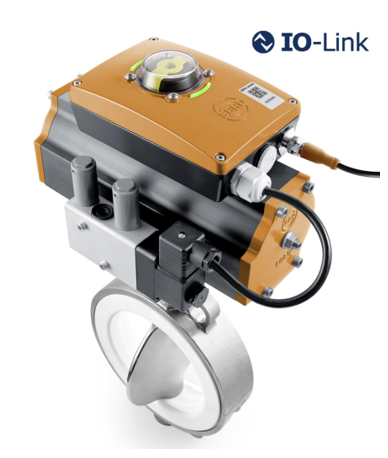 Source: EBRO Armaturen
The EBRO SBU IO-Link acquires comprehensive data directly at the valve and can transfer this data to a wide range of interfaces. Recorded parameters are the primary source for subsequent steps including process automation as well as diagnostics and valve analysis. The EBRO SBU can be used to complement and enhance preventive maintenance measures, thereby improving long-term process efficiency and operational safety.
The SBU uses future-proof communication interfaces with IO-Link, Bluetooth LE and secure data transmission with standard protocols, and is industrial internet of things-compatible. The SBU provides digital wear-free position detection of rotary actuators and valves and is available with four process inputs, which can be queried via IO-Link (2x analog 4-20 mA, 2x digital 24 V DC).
The EBRO SBU IO-Link features acceleration sensors for vibration detection as well as process flow. It can acquire the signals for the 0°/90° or closed/open position detection of a valve and comes with status LEDs that are freely programmable. The SBU is mounted on a pneumatic quarter turn actuator with a Namur-interface and is compatible with all EBRO valves. The SBU IO-Link can also be used as a detached unit with linear actuators.