New seismic monitoring system for improved underground activity tracking
Emily Councilor | October 26, 2021
Researchers at Kyushu University in Japan have come up with a way to more accurately measure carbon storage and geothermal reservoirs to detect changes in underground activity that might indicate a dangerous event.
Underground carbon capturing is an important tool in tackling climate crisis but requires accurate and frequent measuring of changes in light, pressure and movement. Using buried fiber optic cables, the team then developed a method to measure vibration from a small weight probing the ground. This technique, called acoustic sensing, detects changes in the vibrations at hundreds of points along the fiber optic cable. It also measures changes in light that travels through the cables.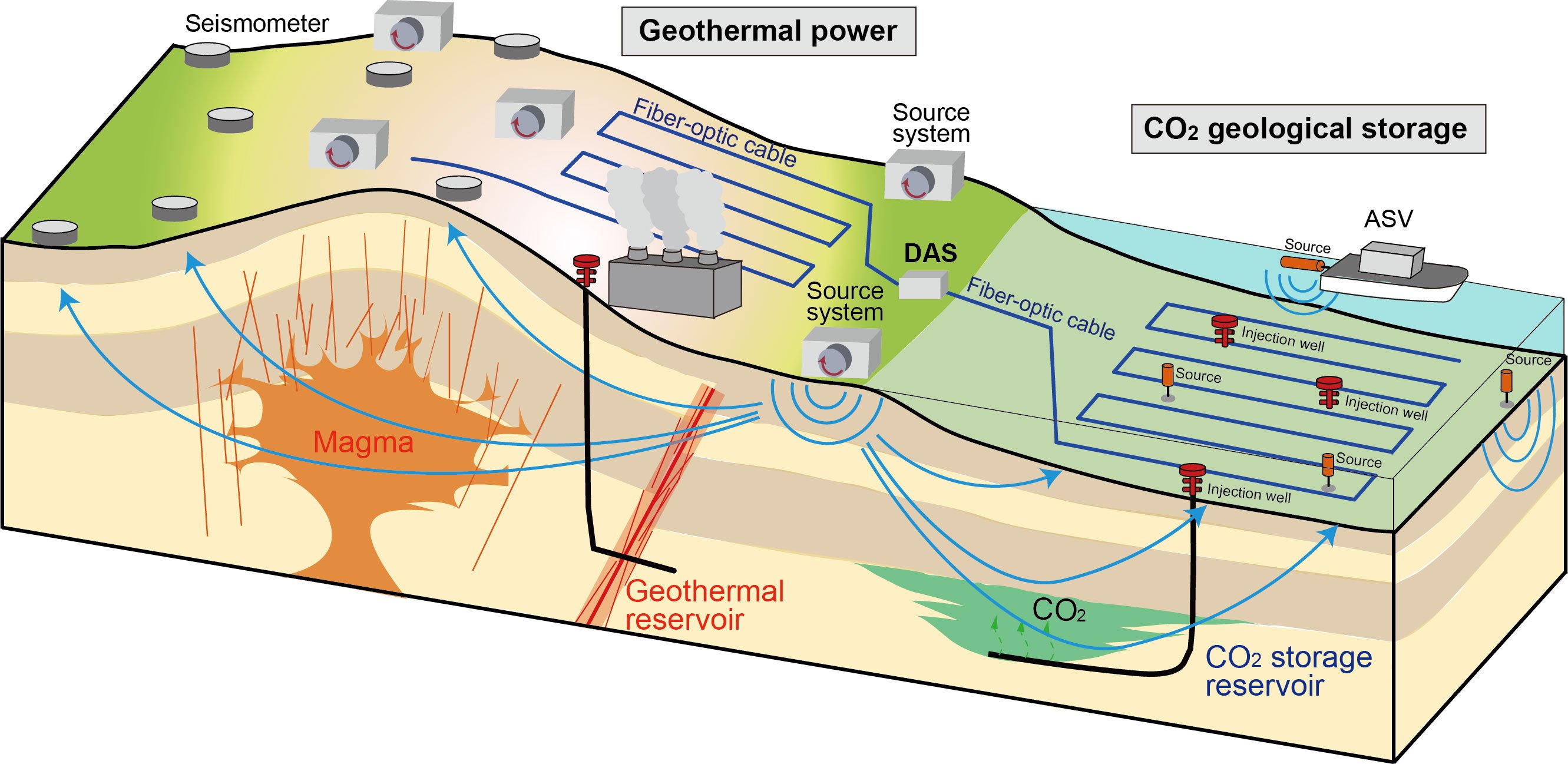 Next-generation system for continuous monitoring of underground geothermal and sequestered carbon dioxide reservoirs. Source: Takeshi Tsuji et al., Scientific Reports
The testing proved to be very effective — over 99.99% accurate reporting. The changes in vibrations represented pore pressure changes that resulted from geothermal activity. In real-life scenarios, changes such as these could potentially represent a leak of CO2 or disruptions in a geothermal reservoir.
"Our study shows that, by combining our small seismic source with distributed acoustic sensing technology, multiple reservoirs can be monitored over an extensive area at the fraction of the cost of conventional systems," said Takeshi Tsuji, lead author of the study published in Scientific Reports.
"By giving us the means to detect and respond more quickly to leaks and other hazards, the continuous monitoring our system enables will also help in gaining the public acceptance that is vital for advancing carbon capture and storage and geothermal energy development projects."