Medical device packaging reimagined as entirely new medical device
Marie Donlon | October 21, 2021
The packaging used to keep medical equipment sterile is being reimagined as a new medical device thanks to researchers at Delft University of Technology (TU Delft) in the Netherlands.
Realizing that the blue polypropylene packaging commonly found in Dutch hospitals was contributing to a mounting waste issue, the team at TU Delft created a technique for melting down the packaging and turning it into instrument openers. These are tools that keep medical instruments featuring hinges open during cleaning processes.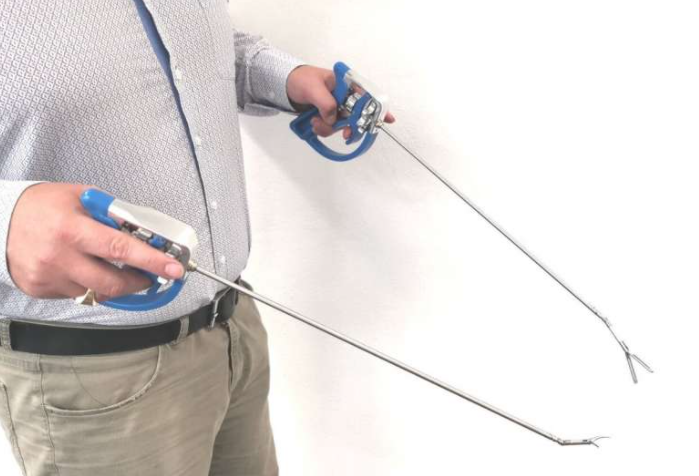 Source: Delft University of Technology
In addition to the instrument openers, the team also used the recovered packaging to manufacture handles for reusable and steerable instruments designed for advanced keyhole surgery.
The research, Surgical waste reprocessing: Injection molding using recycled blue wrapping paper from the operating room, was published in the Journal for Cleaner Production.