Progress in pursuit of wind turbine blade recycling
S. Himmelstein | October 14, 2021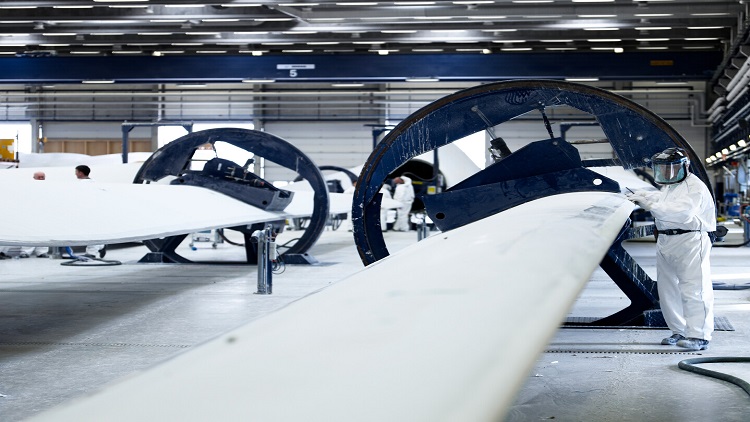 Efforts to recycle end of life wind turbine blades are underway. Source: Vestas
As first-generation wind turbines begin to reach the end of their operational life, system developers and engineers must tackle the waste generated from decommissioning. Two major players seek to reduce the environmental impact of turbine blade disposal and enhance sector sustainability.
Vattenfall has committed to a landfill ban for end of life wind turbine blades and plans to re-use, recycle or recover 100% of decommissioned wind turbine blades from owned wind farms by 2030. The Swedish developer is initially aiming for a 50% recycling rate of wind turbine blades by 2025.
"It is no longer acceptable for composite waste from the wind industry to be placed in landfills, even though specific country legislation allows for this. Achieving 50% recycling by 2025 and 100% by 2030 is a big challenge. Solutions to tackle this challenge do not exist in large scale today, so significant efforts are needed to reach this long-term goal. Therefore we will engage in and provide blades to research initiatives that will foster further technology innovation and testing of more advanced recycling technologies," explained Eva Philipp, head of environment and sustainability business area wind. 
[See also Challenges in wind turbine blade recycling]
In a similar sustainability vein, Danish wind systems developer Vestas has launched a new circularity roadmap detailing a set of commitments to be implemented across the company's value chain to accelerate the journey to reach zero-waste turbines by 2040. The new policy revises targets from a plan announced in 2020 by adding commitments to increase material efficiency by 90%, achieve 100% rotor recyclability and reduce supply chain waste by 50% by 2030. Across operations, Vestas is committing to expanding efforts to refurbish and reuse turbine components, while regionalizing its repair and refurbishment infrastructure where possible.