Manufacturer designs food trays made of dough and baked
Marie Donlon | October 19, 2021
Packaging manufacturer Evanesce Packaging Solutions has developed durable food trays composed of fiber dough and starch.
The sustainable packaging option is molded and baked, and it is compostable in 90 days, according to the manufacturer.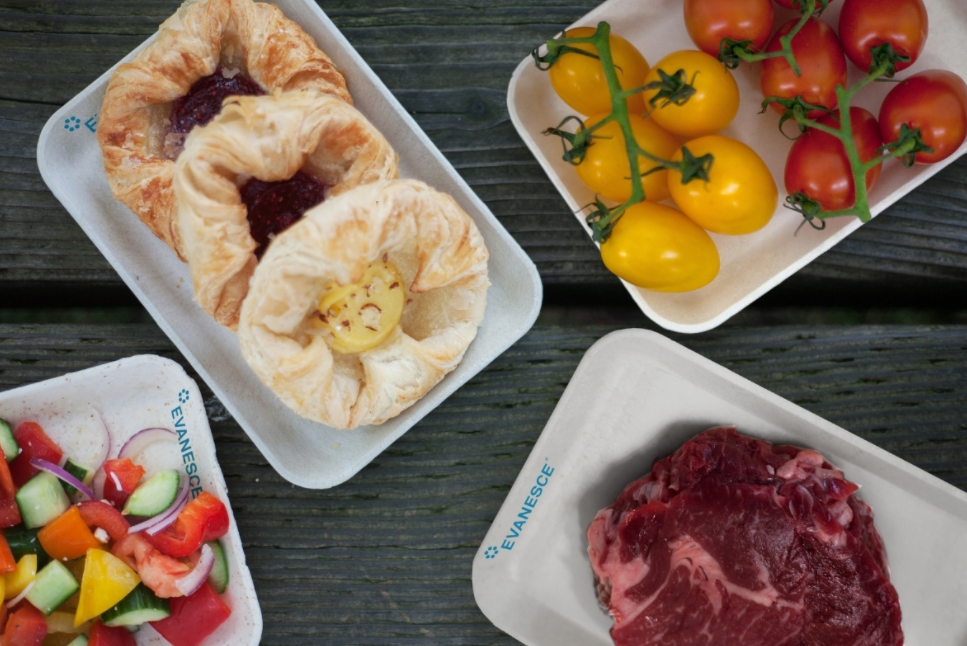 Source: Evanesce Packaging Solutions
Resembling traditionally thermoformed plastic food trays, the composition of the new baked trays is 60% starch, 35% fire and 5% other unnamed ingredients.
According to the manufacturer, the starch and fiber components do not have to be derived from specific sources. In other words, the starch component can be from tapioca or potato starch among others, while the fiber starch can be derived from sources such as bagasse or rice husks.
Additionally, the colors of the sustainable trays can be adjusted with the addition of dyes and the manufacturer is working to develop coatings for the trays.