How Trelleborg seals are helping drive sustainability in beverage production
October 11, 2021
Sponsored Content
An intense amount of chemistry, expertise and quality control goes into each beer, yet few consumers consider the technology and innovations behind the brewing process. Within any piece of food or beverage processing equipment, numerous sealing components perform critical functions. They are designed to prevent leakage and contamination, while protecting hardware and extending equipment life. Selecting the optimum sealing solution results in maximum production rates and minimized predictable maintenance schedules, improving overall productivity and efficiency.
Trelleborg Sealing Solutions, a world leader in engineered polymer sealing and bearing solutions, partnered with a start-up company, Dalum Beverage Equipment, to develop a sealing solution for a carbon dioxide (CO2) compressor used in the craft brewing industry. This compressor, which contains Trelleborg FoodPro® seals, enables smaller breweries to meet their demands for sustainability, reliability, affordability and compliance with food safety regulations during the beer brewing process and enables breweries to produce and process carbon neutral beer.
A small-scale CO2 Recovery Plant for sustainable craft brewing
Dalum Beverage Equipment, a manufacturer of process equipment for breweries, was determined to develop a small-scale, affordable CO2 Recovery Plant for craft breweries. In beer brewing processes, CO2 is produced during fermentation and emitted into the environment. At the same time, CO2 is needed when the beer is bottled. Large industrial breweries have the technology and equipment to capture and recycle CO2 emitted during the brewing process.
However, this technology was not feasible or economical for smaller craft breweries. Even though they naturally produce an abundance of CO2 during the fermentation process, craft breweries typically purchase the CO2 required for the bottling process.
Dalum Beverage Equipment's CO2 Recovery Plant collects CO2 generated during fermentation, purifies it to remove any off-flavors and compresses for liquefaction it at high pressure to store in tanks so that it can later be reused in the bottling process. The CO2 Recovery Plant thereby enables craft breweries to brew beer sustainably, reducing the impact on the environment, saving breweries money, and improving the workplace environment (Figure 1).
Figure 1. This CO2 recovery system improves the environment, the bottom-line and employee safety, a clear victory for breweries of any size. Source: Trelleborg Sealing Solutions
An invaluable partnership
Dalum Beverage Equipment contacted Trelleborg Sealing Solutions to design a sealing solution for the compressor within the CO2 Recovery Plant. Trelleborg mobilized its application and material engineers and food and beverage sealing specialists to collaborate throughout the design, analysis, and testing procedures.
Trelleborg guided Dalum through the design process, advising through each design iteration ensuring modifications were taken with care and measurability, so the engineering teams could adequately collect data and make adjustments. Initially, an ultra-high molecular weight polyethylene (UHMWPE) Zurcon® FoodPro® seal material was tested. However, upon analysis of wear to the seal, Trelleborg material engineers discovered damage to the seal, stemming from chemical reactions in the system. The CO2 was creating carbonic acid, which was attacking the stainless steel and creating a slurry of rust and metal particles. This finding led to further adjustments in the hardware, including an additional filtration system in the compressor to purify the CO2.
Material challenges and solutions
The CO2 compressor was an especially challenging application for seals and materials. The CO2 needed to be compressed without lubricants to ensure purity of the CO2 and make it suitable for reuse. Low-friction seal performance was critical to minimize wear to both the seals and hardware, despite the lack of lubrication. During the compression process, the temperature inside the compressor increases, requiring seals to withstand high temperatures while maintaining dimensional stability and resistance to thermal degradation. Finally, the seals needed to meet strict government and industry requirements and guidelines for food contact, such as the U.S. Food and Drug Administration (FDA CFR 21), EU (Reg. EC 1935/2004) and Chinese National Standards (GB 4806.1-2016, GB 4806.11-2016, GB 9685-2016).
Turcon® FoodPro® MF6, Trelleborg's proprietary polytetrafluoroethylene (PTFE) based material, proved to be the optimum compound for this application due to its superior performance in the application environment and its compliance with all major food contact regulations. For the CO2 Recovery Plant, this material was utilized for a Glyd Ring® APG for the compressor pistons and a Slydring® GM for the linear bearings (Figure 2). The unique geometry of the Glyd Ring® APG offers maximum flexibility and effective sealing performance at very low pressures.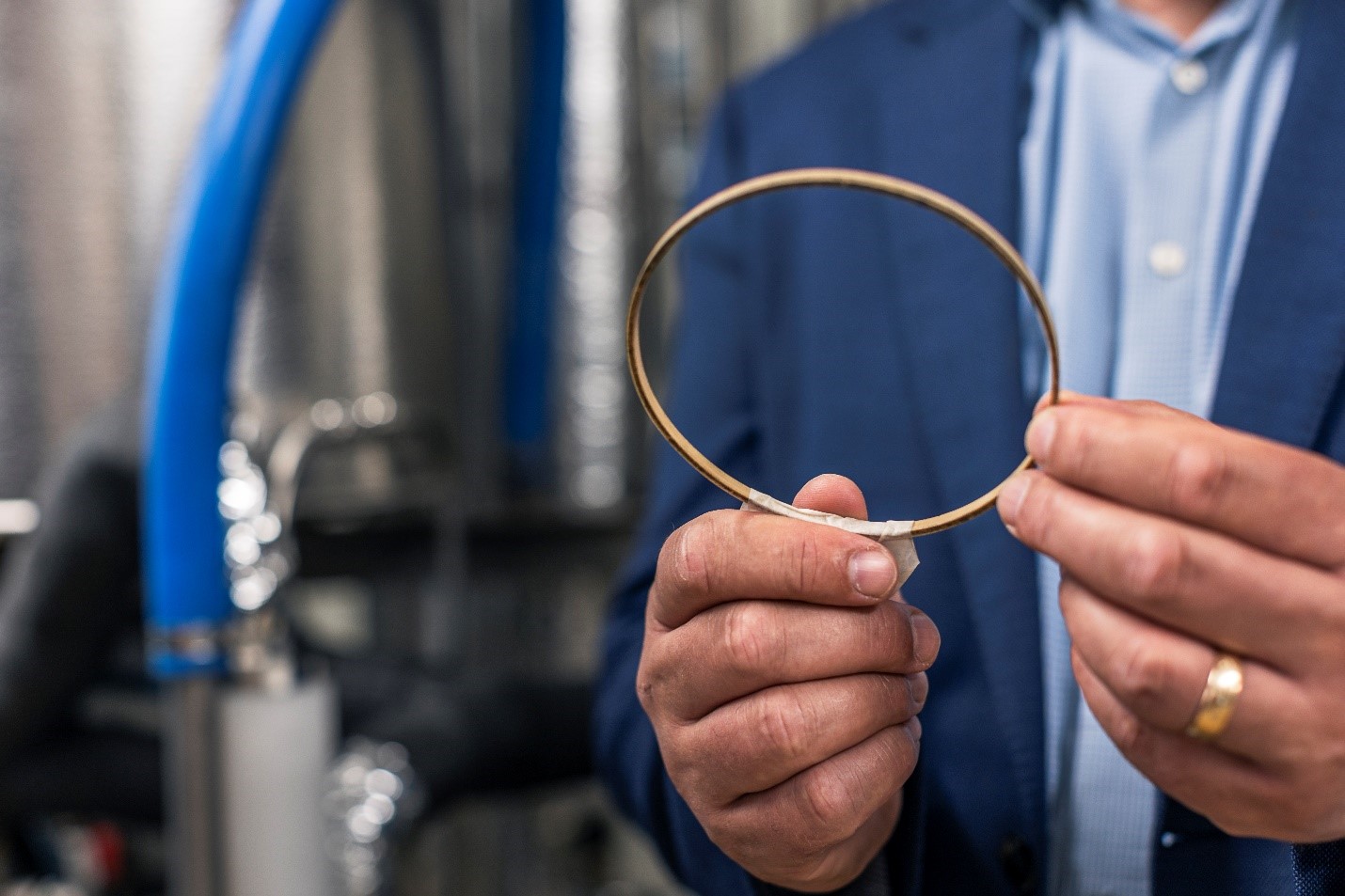 Figure 2. A Glyd Ring seal for use in a CO2 recovery system. Source: Trelleborg Sealing Solutions
The Trelleborg team's invaluable assistance enabled the development of a reliable, effective CO2 compressor, that met regulatory guidelines and all the requirements of the craft breweries. Because of the rewarding partnership, Dalum and Trelleborg continue to work together to develop solutions for future challenges related to the CO2 Recovery Plant.
Reducing craft breweries' carbon footprint
The close work between Trelleborg and Dalum ultimately helped Svaneke Brewery on its quest toward CO2 neutral brewing and bottling. By using the Recovery Plant in its production and bottling processes, Svaneke, which brews organic beer on the island of Bornholm, has been officially declared the first and so far only brewery in Denmark with CO2-neutral production.
Utilizing the CO2 Recovery Plant significantly reduced Svaneke Brewery's carbon footprint. For each kilogram of CO2 recovered from fermentation, a further kilogram is saved by eliminating production and shipping of CO2 from an industrial gas company. Svaneke Brewery emits approximately 72 metric tons of CO2 annually during the fermentation process. With the ability to recycle CO2, they could therefore reduce their total carbon footprint by over 140 metric tons.
Looking for a sealing solution for a challenging application?
As a world leader in engineered polymer solutions that seal, damp and protect critical applications in demanding environments, Trelleborg Sealing Solutions can assist customers in selecting or developing an optimum sealing solution for challenging applications. Part of Trelleborg Group, the business area has 6,900 employees and a worldwide network that includes 32 manufacturing facilities, 60 customer solution centers and nine research and development centers.
The extensive knowledge of Trelleborg Sealing Solutions, together with its facilities, enables it to develop and produce a wide range of standard and custom sealing solutions and products for diverse applications and industries. In the food and beverage industry, it supports its customers with standard or custom sealing solutions that utilize Trelleborg's expertise in polymer materials and its understanding of compliance with regulatory requirements.
Customers can contact Trelleborg for more information about their materials and capabilities via the Trelleborg website.