Oil and gas components can now be 3D printed on-site
Marie Donlon | October 14, 2021
Additive manufacturing firm SPEE3D is now capable of 3D printing corrosion-resistant metal components on-site for the oil and gas industry.
With funding from National Energy Resources Australia (NERA), SPEED3D, which has been working to manufacture metal parts more conveniently since 2015, can now 3D print 316 L stainless steel corrosion resistant parts — which can be used in marine applications, such as on oil and gas rigs, for instance — on-site.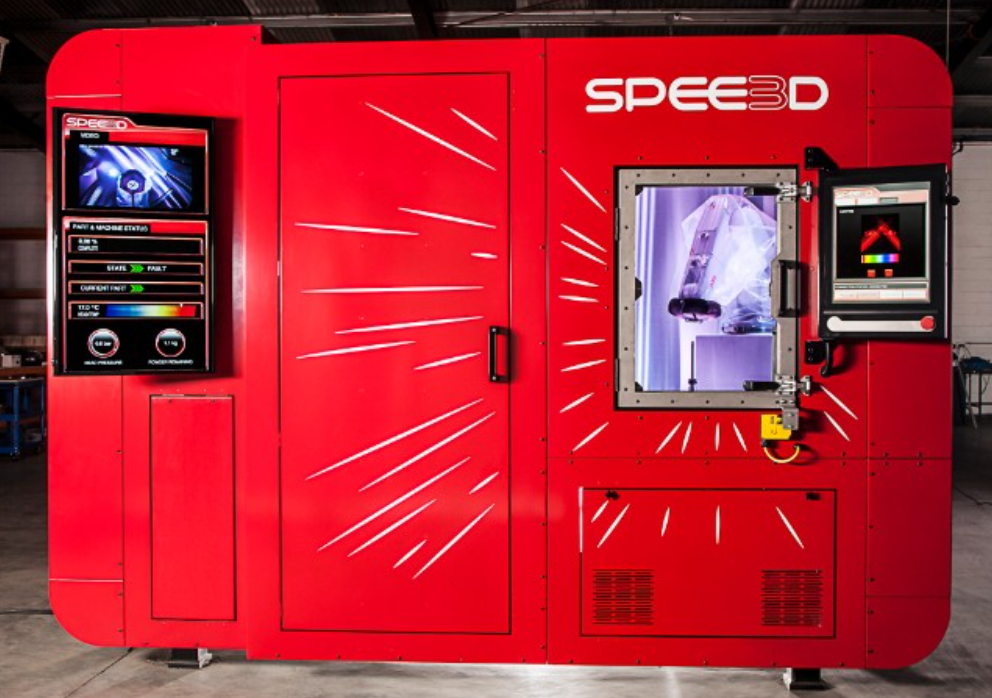 Source: SPEE3D
Awaiting repairs and possible component replacements in the oil and gas industry can result in costly production slowdowns and even shutdowns, according to industry experts. As such, on-site 3D printing capabilities could improve those time frames.
Enabling SPEE3D to 3D print components quickly is that the system relies on kinetic energy versus high power lasers — which improves the speed of 3D printing by roughly 100 to 1,000 times, according to the company.
"Manufacturing stainless steel parts using SPEE3D technology will completely redefine additive manufacturing's place within the sector. For the first time the supply chain will be able to source parts on demand, and substantially reduce cost," according to a spokesperson from SPEE3D.