Video: Experts say steel prices expected to drop
Emily Councilor | September 28, 2021
Dan Davis hosted the Fabricator Live at Fabtech and was joined by guest Scott Buehrer, President of B. Walter in Indiana with over 40 years of experience in the steel industry.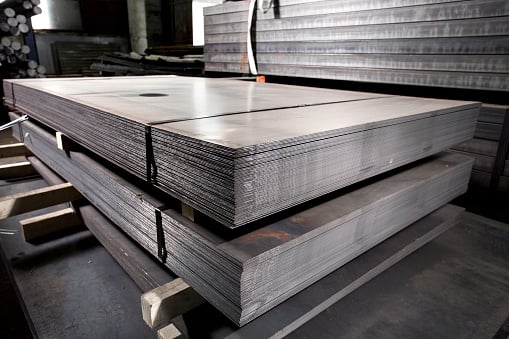 With steel prices leveling out, the focus shifts to how this will affect steel makers long-term. Source: AlexandruRosu/iStock/Getty Images Plus
Mid-September brought the first decline in hot-rolled steel prices for the first time in over a year. Though it was just a $5 dip, it is accompanied by cold-rolled and coated steel price drops, and experts indicate that this means we may be at or past the peak; even if prices remain relatively high for some time to come.
Davis and Buehrer discussed the market trends as COVID-19 continues to impose uncertainties within both foreign and domestic steel industries. While most steel experts believe that the market is past its peak, there are still issues with understanding where steel prices and demand will go from here. The demand for steel is high, but tariffs are seemingly getting in the way of some businesses' ability to avoid pricing fluctuations and frustrated customers. Buying domestic-made steel may not be worth the pride anymore when longer lead times and higher prices are causing buyers to lose out on key profits; therefore, the uncertainties of buying overseas for cheaper begins to introduce even more drastic market issues.
The idea that excess money should be reinvested into new technology was a key point of importance as the gentlemen spoke candidly about where they find themselves today and where they believe they'll be down the road.
Continued calls for a more aggressive approach to adjusting tariff regulations could offer some relief, but are still not a one-size-fits-all solution. Aluminum and other certain types of materials are beginning to set themselves apart from materials like hot or cold-rolled materials due to differing lead times and product demand.