Watch as this robotic arm fills cars with gas
Marie Donlon | September 23, 2021
A pilot project at a gas station in the Guangxi Zhuang Autonomous Region of China features a robotic arm developed by China-based oil and gas producer Sinopec that can autonomously pump gas.
The robotic arm includes smart sensors, an array of refueling equipment and a cognitive system. It also relies on obstacle avoidance technology to avoid other vehicles and individuals as the robot refuels cars at the gas station.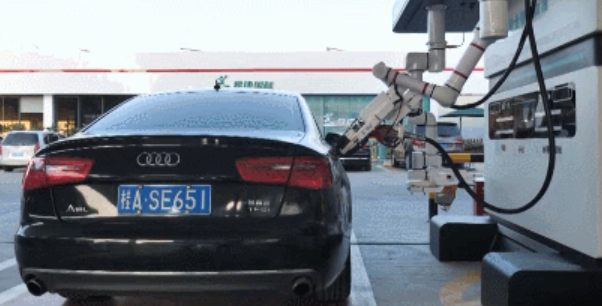 Source: No Comment
According to Sinopec, the robotic arm is capable of opening a customer's gas tank, unscrewing the customer's gas cap, directing the gas nozzle, re-screwing the gas tank and closing the gas tank once the vehicle has been filled with gas. The entire process takes roughly 180 seconds, according to Sinopec.
The robotic arm is expected to be added to roughly 30,000 gas stations throughout China.
The accompanying video appears courtesy of No Comment.