Freshwater Stewardship Certification promotes sustainability in oil and gas
Amy J. Born | September 17, 2021
Water use is integral to oil and gas production, and the development of standards creates an accurate assessment of how freshwater is acquired and used in oil and natural gas operations. Leading natural gas certification firm Project Canary and Colorado State University's Center for Energy Water Sustainability (CEWS) have established the first standardized freshwater reporting framework and metrics for the oil and gas industry.
Freshwater acquisition and management are critical to the well completion process. This new framework makes it easier for producers to include freshwater stewardship as a component of a responsibly sourced gas (RSG) certification program.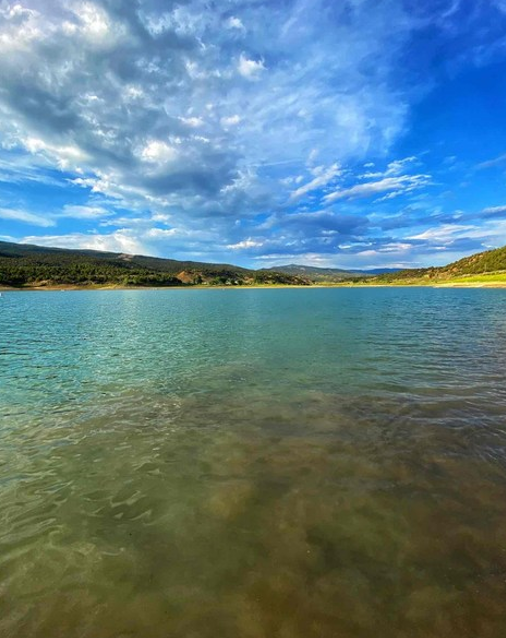 Freshwater in Colorado, Western Slope. Source: Project Canary
The framework is based on responsible freshwater use and mitigation efforts. It gives producers the ability to differentiate themselves in regard to water use and responsible stewardship by minimizing or eliminating freshwater usage. Companies that reuse or recycle water in their operations will be recognized as more responsive to ESG (environmental, social, and corporate governance) objectives. Accurate and independent ESG certification for the oil and gas water space will encourage sustainable water practices.
"Project Canary's vision to bring accurate and independent ESG certification to the oil and gas water space is transformative. Working to bring elevated water stewardship to oil and gas operations has been very rewarding for our team, and we are excited to roll out the program to more regions of the country," said Dr. Ken Carlson, director of the CEWS.
"The CSU team's dedication to sustainable operations aligns perfectly with the mission of Project Canary. The framework our teams developed exhibits the same engineering rigor contained within the TrustWell certification," said Josh Zier, lead certification engineer at Project Canary.
A localized methodology provides for competitive water use, population and drought severity. As drought conditions worsen, water becomes increasingly more valuable. This is especially true in areas of intensified water stress. In these locations, operators must work to reduce their impacts on groundwater and freshwater resources.
The Freshwater Friendly Verified Attribute joins the Low Methane Verified Attribute to supplement the broader TrustWell by Project Canary Certification.
The white paper can be viewed here.