The status of US spent nuclear fuel removal infrastructure
S. Himmelstein | September 09, 2021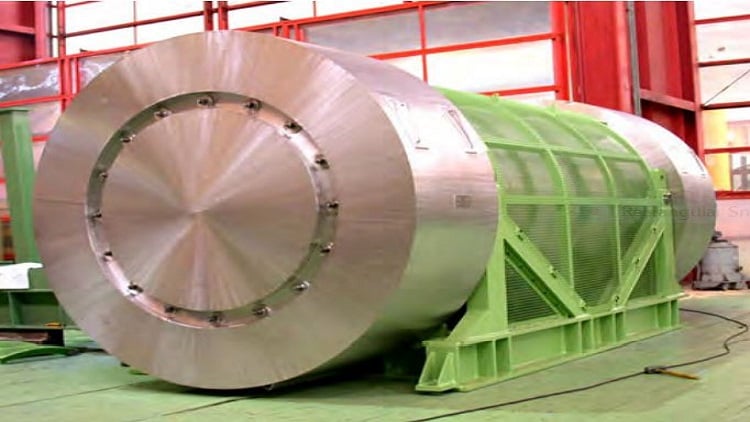 Storage transport cask. Source: NAC International
In a report prepared for the U.S. Department of Energy (DOE), U.S. Pacific Northwest National Laboratory (PNNL) researchers evaluate nuclear power plant (NPP) site infrastructure and near-site transportation infrastructure for removing spent nuclear from 16 U.S. NPP sites. The material to be removed from these sites includes both the spent nuclear fuel (SNF) and the greater-than-Class C low level radioactive waste that is stored, or will be stored, at the facilities.
The analysis characterized the SNF inventory, on-site infrastructure and near-site transportation infrastructure and transportation experience in order to specify future information needs. As DOE continues to make progress toward finding a spent nuclear fuel disposition solution, commercial spent nuclear fuel remains stored at 74 reactor or storage sites in 34 states.
All 16 sites inspected were found to have at least one off-site transportation mode option for removing their SNF and low-level waste, and some sites have multiple options. NPP site experience with shipping large equipment and components to and from the NPP sites provided an important source of information in identifying the off-site transportation mode options.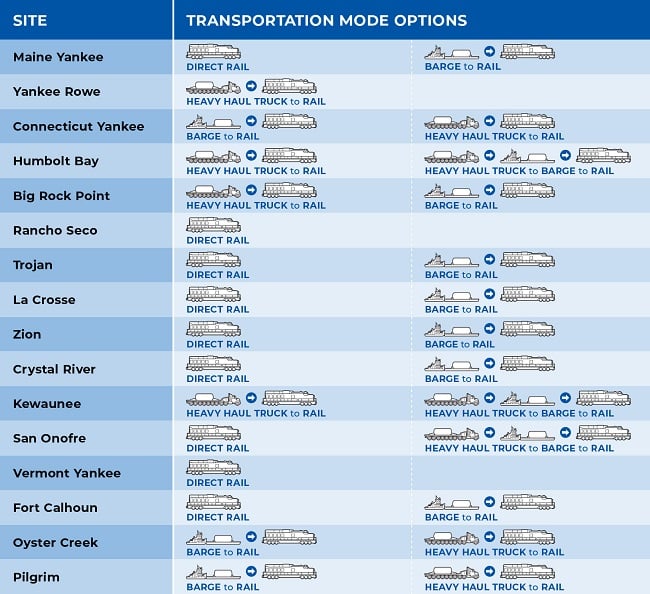 Summary of transportation mode options for SNF from 16 nuclear power plant sites. Source: Steve Maheras and Christopher DeGraaf/PNNL
DOE intends to continue conducting site evaluations of additional NPP sites and plans to eventually conduct evaluations for all NPP sites. For sites previously evaluated, DOE plans to continue to update inventory and site condition information and imagery as it becomes available.