Team to monitor babies in the NICU with facial recognition tech
Marie Donlon | August 29, 2021
A team of researchers from the University of South Australia (UniSA) has created artificial intelligence (AI)-based facial recognition technology for monitoring premature babies in neonatal intensive care units (NICUs).
The AI-based facial recognition technology is incorporated into digital cameras and can automatically detect the face and skin of premature babies. The technology, according to its developers, also enables doctors and other healthcare personnel to monitor the vital signs of premature babies without physical contact.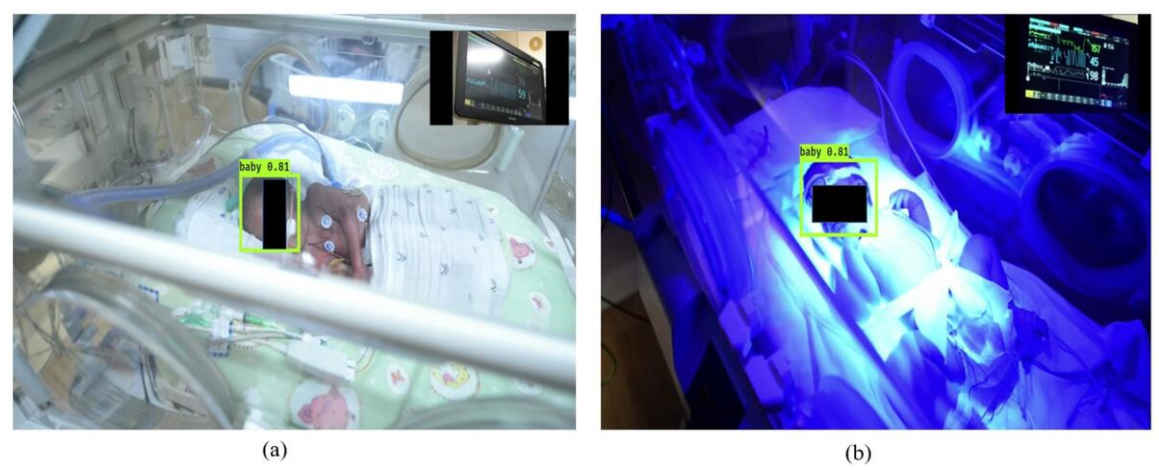 The cameras automatically detected the faces of infants under normal light and under blue light. Source: University of South Australia
Currently, such monitoring is conducted using contact-based electrical sensors that adhere to the skin. However, the adhesive pads can tear skin, potentially leading to infection.
The AI-based facial recognition was tested on infants in an Adelaide hospital and researchers used high-resolution cameras featuring the AI to monitor the heart and respiratory rates of infants in the hospital's NICU. The team determined that the technology worked as well as, if not better than, electrocardiogram (ECG) machines used to monitor vital signs.
"In the NICU setting it is very challenging to record clear videos of premature babies. There are many obstructions, and the lighting can also vary, so getting accurate results can be difficult. However, the detection model has performed beyond our expectations," UniSA neonatal critical care specialist Kim Gibson said.
The research is detailed in the Journal of Imaging.