Manufacturers make recipe for PFAS-free packaging open sourced
Marie Donlon | August 17, 2021
In a bid to eliminate perfluoroalkyl and polyfluoroalkyl substances (PFAS) — used to make grease- and water-resistant coatings — from food packaging, two American manufacturers have made their PFAS-free recipe for packaging open-sourced.
Manufacturers Zume and Solenis revealed a new recipe for creating takeout food packaging that is reportedly safer by removing toxic chemicals like PFASs — which have been linked to liver and kidney cancer — that leach from packaging and contaminate the food within.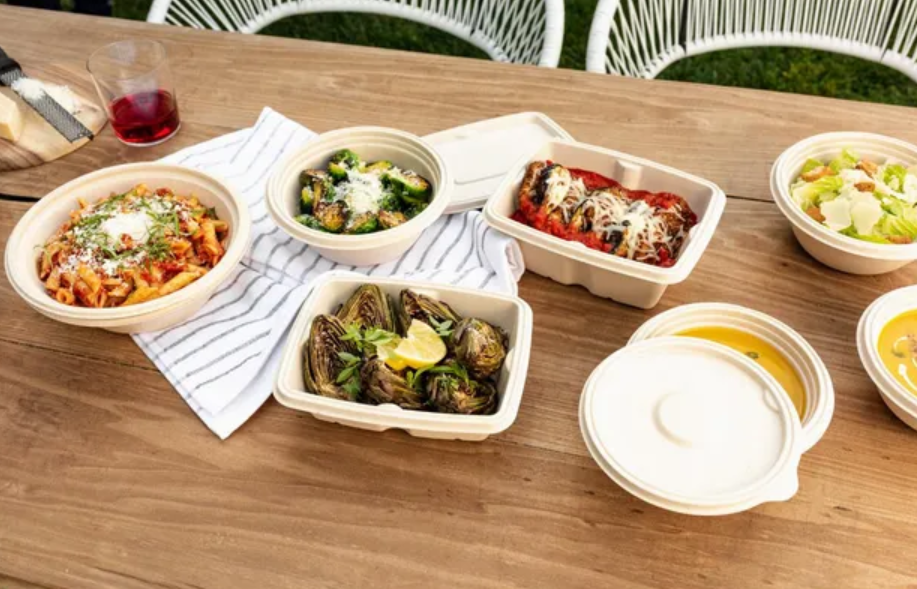 A set of PFAS-free packaging from Zume. Source: Zume
To create oil and grease resistant packaging without the controversial PFASs, the manufacturers adjusted the packaging's fiber structure, chemical addition sequence and addition rates, and molded it at high pressure, achieving a dense and robust structure that prevents grease and oil from migrating through.
Although the manufacturers are not the first to develop a PFAS-free packaging design, Zume and Solenis are the first to make their recipe open sourced.
"Open sourcing our PFAS-free solution creates a path for brands across the world to remove plastics and harmful chemicals from their consumer packaging and single-use goods," said Zume CEO and Chairman Alex Garden.