The new Type 8028 sliding gate control valve from Schubert & Salzer with integrated positioner
Diana Aoun | August 09, 2021
The new Type 8028 pneumatic sliding gate control valve with integrated positioner from Schubert & Salzer features an 80 mm diaphragm actuator and is ideal for compact plant installations for a range of applications. The valve has been designed for high control precision and a long service life thanks to its lightweight but robust construction and limited friction at the actuator.
The Type 8028 comes in two models — the GS1 series and the GS3 Series, both available in sizes DN15 up to DN150 (0.5 inches to 6 inches). The GS3 model complies with ASME B16. 5 flange standard as well as ASME B16.34 (for ANSI 150 and ANSI 300 classes).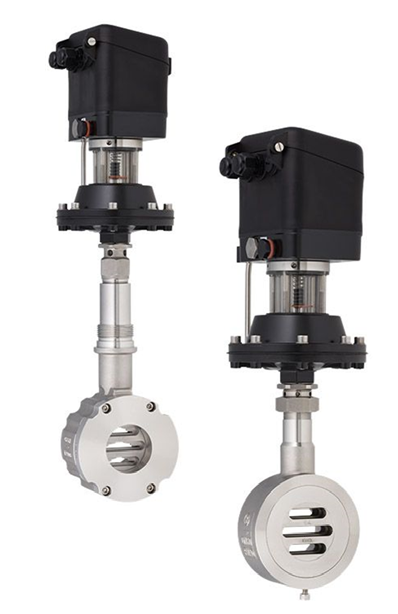 Source: Schubert & Salzer Control Systems GmbH
The new control valve features a high rangeability of 40:1 for linear and 80:1 for equal percentage characteristics. With the addition of an actuator, the valve can deliver excellent control even for high differential pressures. Without the valve positioner, the valve is still highly effective for on/off applications.
The Type 8028 features a lightweight, space saving wafer type construction, producing fast response times and quiet operation. Due to the valve's short strokes and low actuating forces on the throttle elements, energy consumption is minimal.
The valve body is available in carbon steel or stainless steel, with a stainless-steel stem as standard in both models. The GS3 is available with a stainless-steel cover, and materials such as Hastelloy or Inconel are available on request.
The Type 8028 sliding gate control valve has a fluid temperature range of -60° C to 350° C (-76° F to 662° F) and various pressure ratings depending on valve version and size. The Type 8028 valve is suitable for the control of neutral through to aggressive process media in the chemical processing industry, and a range of other industries and applications.