Robot promises to take the risk out of high-rise window washing
Marie Donlon | July 29, 2021
A team from Canada's Simon Fraser University has developed a robotic window and building façade cleaner.
Currently, high-rise window and building cleaning tasks are carried out by human workers. The patent-pending robot mimics the motions of human window washers without risking their safety.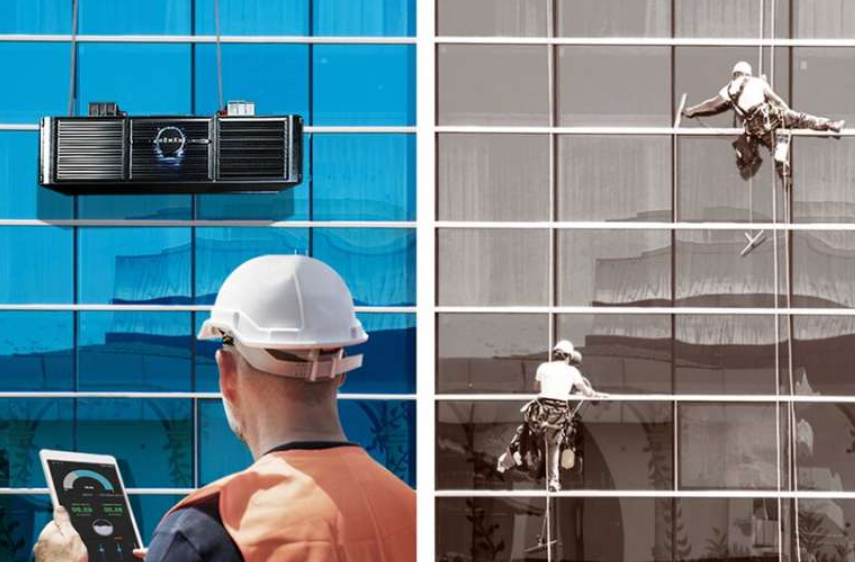 Source: Simon Fraser University
According to the developers, the robots are three times faster, more efficient and safer than current human high-rise window and building façade cleaners. Additionally, the robots can reportedly wash even the most complicated building designs while withstanding high winds and extremely cold temperatures, both of which tend to be a challenge for human workers.
The robot, which will be trialed on buildings in Vancouver and Toronto in 2022, could potentially fill an ongoing labor shortage that window cleaning contractors are experiencing due to the physically demanding and potentially dangerous nature of the work.
This robot is just another in a long line of robots promising to take over dangerous tasks from human workers and it joins recent iterations such as an insect-inspired robot designed for potential gas leak detection or rescue missions and a snake-like robot with the potential for inspecting ships and underwater infrastructure for the U.S. military.