Smart foam to give robots self-repairing capabilities, sense of touch
Marie Donlon | July 08, 2021
Researchers from the National University of Singapore have developed a new smart foam that promises to enable robot hands to self-repair and to sense objects as humans do.
The foam, dubbed artificially innervated foam, or AiFoam, is composed of high elasticity polymer infused with metal microparticles and minute electrodes. When pressure is applied to the AiFoam, the metal particles shift closer together and this shifting is recognized by the electrodes, making it possible to mimic human sense of touch.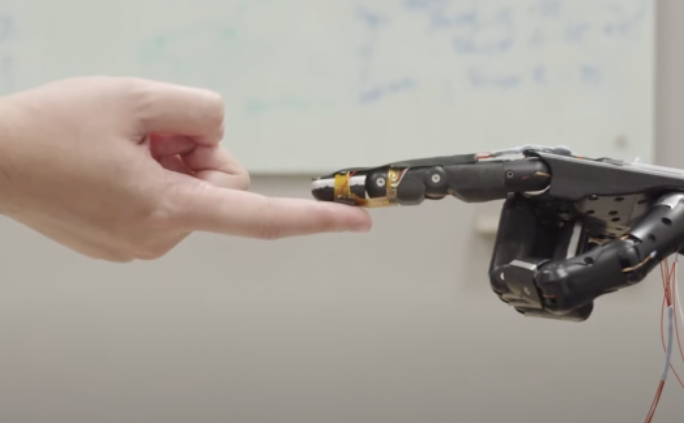 Source: National University of Singapore
The foam is currently being eyed as a solution for improving robot and human interactions and could potentially be used in prosthetic applications.
For more on the foam, watch the accompanying video that appears courtesy of the National University of Singapore.