Companies collaborate to meet demand for sustainable buildings
Amy J. Born | July 07, 2021
JLL Philadelphia, a professional services firm specializing in real estate investment and management is collaborating with Nexii Building Solutions Inc., a green construction technology company based in Vancouver, to support the evaluation of entities, including real estate owners, developers and construction groups, who want to become licensed Nexii Certified Manufacturers (NCMs).
In keeping with both organizations' commitments to sustainability in real estate and the built environment, NCMs will be responsible for establishing manufacturing plants throughout the U.S. to produce high-quality sustainable buildings.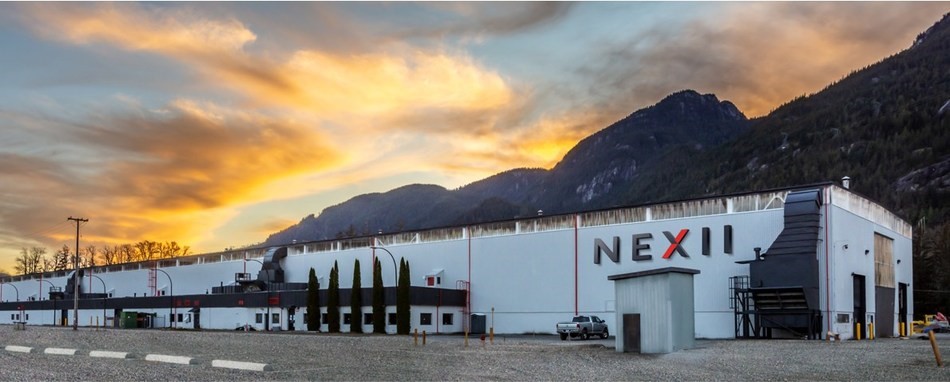 Nexii Building Solutions Inc. Source: Nexii
Nexii's aggressive North American expansion plans include a plant in Pittsburgh being built in partnership with actor Michael Keaton, five plants in operation or under construction in Canada, and a plant under construction in Hazleton, Pennsylvania. This growth is in response to an increase in demand for more sustainable and durable buildings to help alleviate the global environmental crisis.
Nexii precision-manufactures Nexiite, a proprietary, sustainable concrete alternative that is rapidly assembled at building sites. As a "whole-building solution," Nexiite creates disaster-resilient buildings and retrofits with a 75% faster build time, compared to traditional construction methods and materials. In addition, it creates almost zero on-site waste.
"The demand for sustainable, affordable buildings is greater than ever," said Brendan McDonald, with Nexii's Strategic Partnerships & Development. "Our collaboration with JLL allows us to identify the right Nexii Certified Manufacturing partners who are equally committed to our goal of creating new sustainability and energy efficiency standards to reduce the impact construction has on the environment."
JLL will identify NCMs and pair them with developers and real estate owners to build and operate plants producing Nexii products using Nexii's cost-competitive building solution that significantly reduces construction time and carbon emissions, while creating hundreds of green manufacturing jobs. The program gives NCMs access to Nexii's operating systems and protocols in order to produce Nexii building products in their regions.
"We are thrilled to work alongside the Nexii team on fulfilling their mission to build a vibrant future for people and the planet," said Tony Juliano, executive vice president, JLL Philadelphia. "Nexii's commitment to sustainability aligns with JLL's global goal to achieve net-zero carbon emissions by 2040 across all areas of its operations, including the client sites it manages, and its role as a signatory of The Climate Pledge."