Video: Methanol to fuel sustainable shipping initiative
S. Himmelstein | June 25, 2021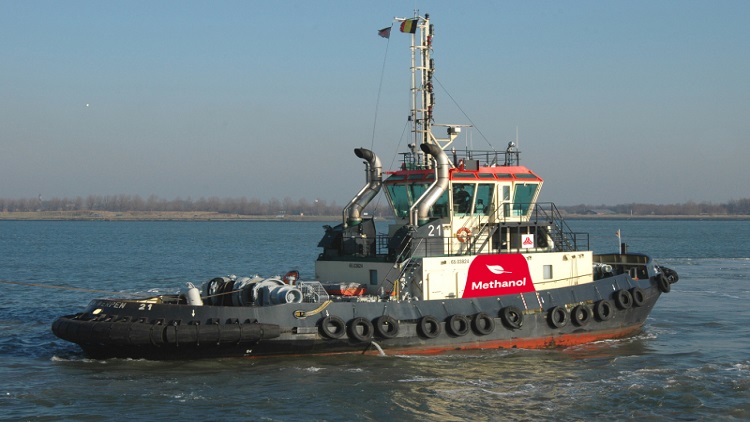 The Port of Antwerp is converting a tug to methanol propulsion. Source: Port of Antwerp
The world's first methatug — a tugboat powered by renewable methanol as a future-proof fuel for carbon-neutral shipping — is expected to be operational by early 2022 in the Port of Antwerp.
In addition to the port, which is supplying the vessel, the Fastwater project includes Belgian engineering company Multi, which conducted feasibility studies, and Swedish shipbuilder Scandinaos, responsible for designing the vessel's modifications. Methanol pipe and tank installation and engine conversion requirements will be engineered by Anglo Belgian Corporation, and injector adaptation will be overseen by German company Heinzmann.
Funded by the Horizon 2020 European research and innovation program, the Fastwater project will help the Port of Antwerp, the fifth largest bunkering port in the world, achieve its goal of becoming a sustainable, carbon-neutral multi-fuel facility by 2025. Other project facets will demonstrate the feasibility of a methanol-powered pilot boat, coast guard vessel and river cruiser. Business plans will be elaborated including the life cycle performance analysis of investment cost, fuel cost, carbon dioxide savings and pollutant reductions to commercialize the developed solutions.