Zeiss evaluates additive manufacturing methods for the oil and gas industry
Amy J. Born | June 11, 2021
Zeiss Industrial Quality Solutions, a technology enterprise in optics and optoelectronics, is researching the manufacture and qualification of static and dynamic critical components for the purpose of developing and validating methodologies for the oil and gas industry. Zeiss has partnered with SENAI (National Service for Industrial Training, Brazil), a non-profit private research and technology organization, and Petróleo Brasileiro S.A. (Petrobras, Brazil), specializing in oil and gas since January 2021. The project is set to be completed within two years.
The research focuses on two additive manufacturing processes that are currently used in the production and repair of valves, flanges, heat exchangers and other components: laser beam powder bed fusion (PBF-LB) and laser beam directed energy deposition (DED-LB).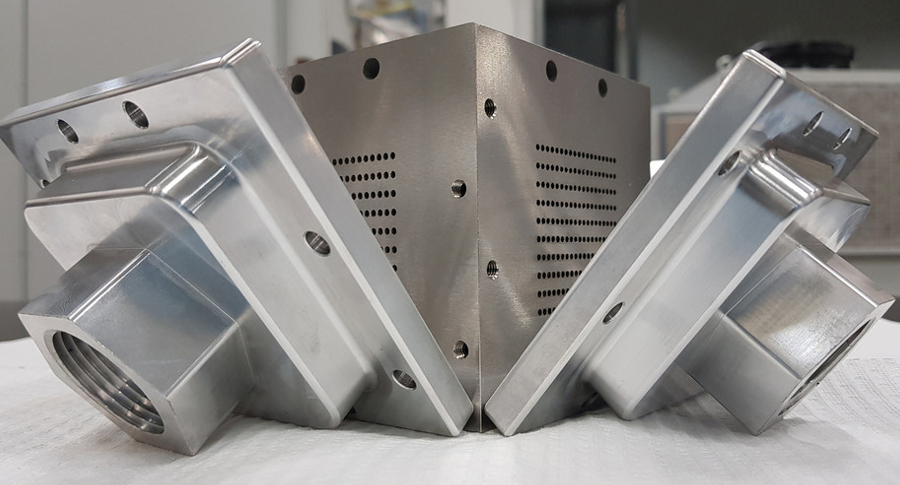 Compact heat exchanger made from stainless steel AISI 316L printed in SENAI Innovation Institute for Manufacturing Systems and Laser Processing (Joinville-SC) in a project with UFSC and PETROBRAS. Source: Zeiss
To produce these parts economically, it is extremely important to have "a precise understanding of powder aging and the influence of powder degradation on defects in the final parts," according to Dr. Edson Costa Santos, senior application development manager additive manufacturing process and control, Zeiss IQS Germany.
Zeiss, SENAI and Petrobras are using multi-scale multi-tool computed tomography strategies to apply a scientific and technical approach for rapid parameter development and process stability. The partners are specifically collaborating on:
Selection of high-added value and critical components of the oil and gas industry for on- and off-shore environments;
Raw material (powder) processability, recyclability, traceability and quality control;
Faster development and optimization of processing parameters for laser-based additive manufacturing of parts by employing a new and robust experimental method;
Application of mechanical, wear and non-destructive tests (NDTs) on the additively manufactured parts.
The group intends to achieve tangible impacts in the Brazilian AM market by 2023, with positive change to the oil and gas industry supply chain through local, on-demand parts production and more sustainable practices.